Mother of man fatally shot by Oakland police files wrongful death suit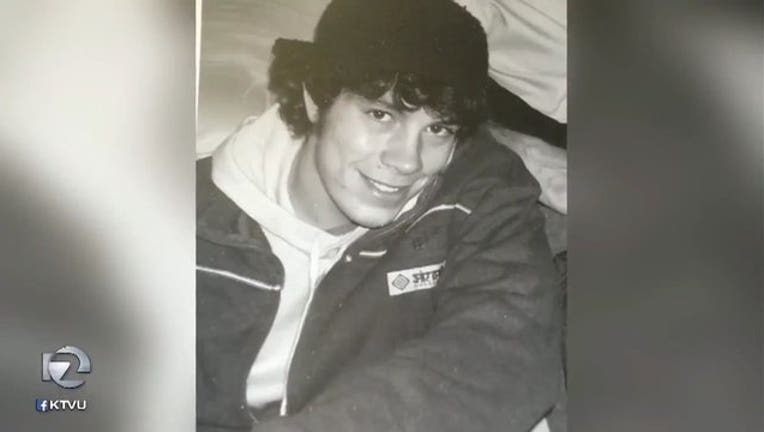 OAKLAND (BCN) Oakland civil rights attorney John Burris said on Wednesday that he has filed a wrongful death suit on behalf of the mother of a homeless man with mental health issues who was fatally shot by four Oakland police officers last year.
Burris said he believes the officers had no justification for shooting 32-year-old Joshua Pawlik multiple times in the 900 block of 40th Street at about 7 p.m. last March 11 because he didn't point a gun at them or threaten them in any way.%INLINE%
Burris said officers William Berger, Brandon Hraiz, Craig Tanaka and Francisco Negrete never had a gun pointed at them and their lives weren't in danger.
Burris said the fatal shooting of Pawlik "is unconscionable to me."
Oakland police said last year that a large number of officers were dispatched to the 900 block of 40th Street on March 11 after they received reports of an armed, unconscious man lying between two houses.
Police said the officers asked Pawlik to put his gun down but he didn't comply and they opened fire because they decided he posed an immediate threat with the risk of death or serious bodily harm.
The suit, which was filed in U.S. District Court in San Francisco on Tuesday on behalf of Pawlik's mother, Kelly Pawlik, alleges excessive force, negligence, a violation of civil rights and intentional infliction of emotional distress.
Burris said the large number of officers who responded to reports of an unconscious man initially were patient with Pawlik but eventually overreacted when he made small movements as he was waking up.
He said, "Police did a good job initially and they took plenty of time until they didn't."
Burris said that although Pawlik had a handgun near him and may have slept on top of it he never grabbed it or pointed it when the officers responded to the scene.%INLINE%
Burris said at one point an officer told officers "If the gun moves bag him (shoot Pawlik) and the four officers opened fire after he slightly lifted himself off the ground.
"The officers claimed he (Pawlik) did something but he barely moved," Burris said.
The officers weren't in danger because they barricaded themselves behind a military vehicle and armed themselves with AR15 assault rifles, Burris said.
A spokesman for the Oakland City Attorney's Office couldn't immediately be reached for comment on the suit.
Burris said Pawlik grew up in Virginia but left home as a teenager and lived in the Tenderloin district in San Francisco before moving to Oakland a short time before the shooting.
Burris said Pawlik had a history of mental health problems but didn't have a history of violence.
The attorney said Pawlik had $100,000 in cash with him at the time he was fatally shot.
Burris said Pawlik called his mother, who still lives in Virginia, shortly before he was killed to tell her he had the money but "didn't give her a real answer" when she asked how he had gotten it.