Mountain lion that hid in bushes released into the wild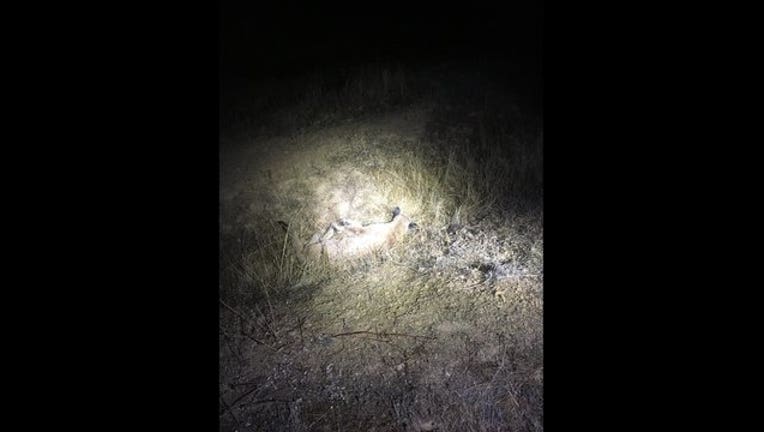 PLEASANTON (BCN) A mountain lion that had been hunkered down near an office complex in Pleasanton on Monday was released into the wild early this morning, a California Department of Fish and Wildlife spokesman said.
Pleasanton police called Fish and Wildlife officials for assistance after the big cat was spotted near the complex near Hopyard Road and West Las Positas Boulevard at about 2 p.m. Monday because the agency has the authority, expertise and equipment to handle such situations, agency spokesman Patrick Foy said.
Hopyard Road was closed in both directions for several hours after the mountain lion was spotted, Pleasanton police said.
Fish and Wildlife officials had to shoot the mountain lion with tranquilizer darts four times to completely sedate it because it was behind bushes and they couldn't get a clear shot at it, Foy said.
The mountain later was taken to a wilderness area and ran off at about 1:45 a.m. today, he said.
Mountain lions show up in populated areas on a fairly regular basis but the one that showed up in Pleasanton on Monday got more news coverage than most and stories about it were carried by news organizations throughout the U.S. and even in England, Foy said.