Muir Woods entrance fees to increase 50 percent next year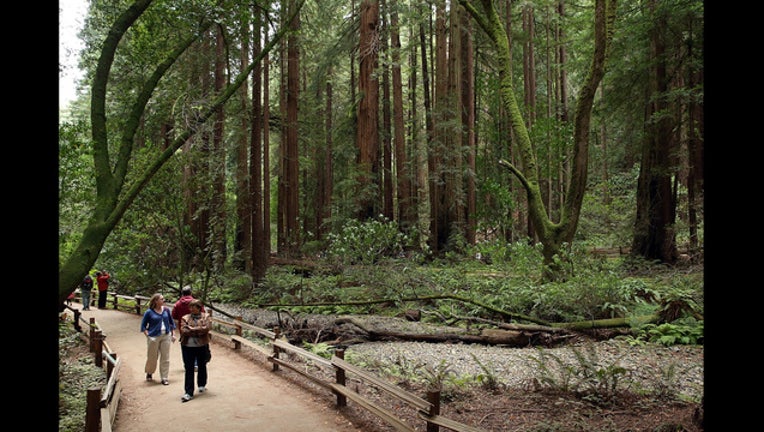 article
OAKLAND, Calif. (KTVU) - It will soon cost more to visit Muir Woods National Monument in Marin County.
Starting January 1, 2019, visitors will have to pay $15 to get in, instead of $10. The annual park pass will also go up from $40 to $45.
"Visitor entrance fees play an important role in helping the park better serve the public by ensuring national treasures, like Muir Woods, are cared for and can be enjoyed for generations to come," Laura Joss, superintendent of the Golden Gate National Recreation Area, said in a statement, per the Marin Independent Journal.
Entrance to Muir Woods was once free. And in 2015, it was $7 to get in and an annual pass was $20, according to the Marin Independent Journal. The National Park Service said the increase will help to pay for the park's aging infrastructure. Children 15 years old and under will still be able to get in for free. 
And Muir Woods, which sees roughly 1 million visitors annually, now joins a group of national parks that will see entrance fee bumps starting in June. The park service announced this month that entrance dues for all national parks that charge visitors would increase by $5 across-the-board, raising most seven-day vehicle passes from $30 to $35.
The National Park Service's plan is expected to boost revenue by nearly $60 million annually.
In January, a new reservation system was launched at Muir Woods. All vehicles and shuttle passengers arriving at the park must now go through the reservation process. No longer can you simply show up and park. Reservations can be made up to 90 days in advance on a rolling basis. Visitors can reserve a vehicle parking space for $8 per car or a seat on the shuttle for $3 per adult 16 years old or older.