Multiple victims, including one dead, in Oakland shooting
OAKLAND, Calif. - Oakland police are investigating a shooting Thursday night that killed one person and may have injured two others.
Gunfire erupted at 89th Avenue and International Boulevard, shortly after 8:30 p.m. Thursday. A man was kiled, and a man and a woman were injured.
Citizen App released video of the scene.
Citizen App reported that three people were shot, with a man and a woman then taken to the hospital in "stable condition."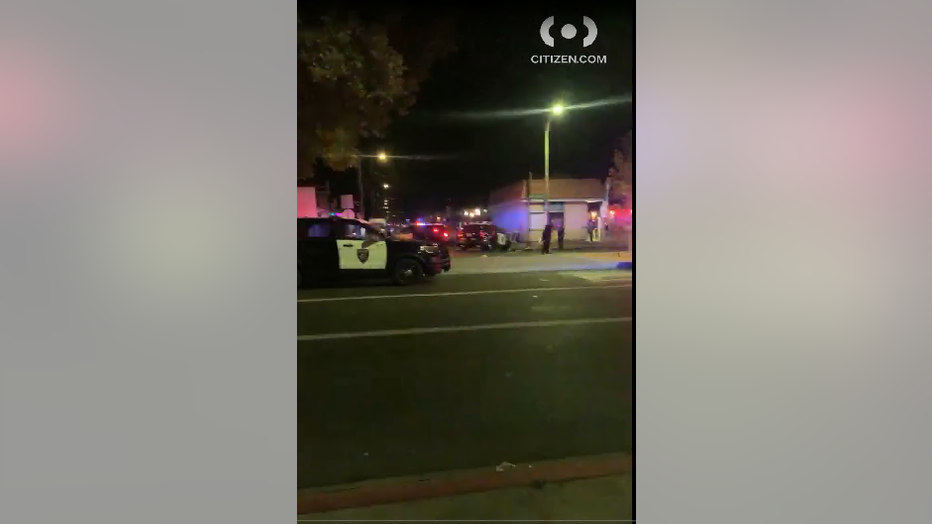 Oakland Deputy Police Chief LeRonne Armstrong told KTVU that the shooter was apparently on foot. No arrests have been made and the motive is unknown.
This is the second triple shooting in East Oakland in as many days. on Wednesday, two people were killed and a third was hurt in a shooting near 84th Avenue and Birch Street.
Armstrong said police have made arrests and seized guns in recent months but that there's a limit as to what officers can do.
"That's the challenge. As we continue to go out and work hard and try to be very visible in the community and make key arrests on those individuals that are committing these violent acts, there are others that continue to want to take their place," Armstrong said.