Murder suspect takes stand to defend himself in girlfriend's murder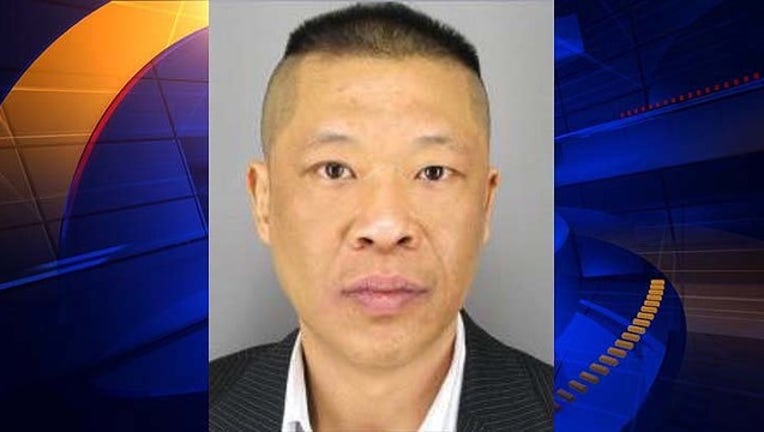 article
MARTINEZ, Calif. (BCN) -- A Pinole man facing murder charges in the death of his then-girlfriend in Nevada in 1999 took tough questions Thursday from a prosecutor during cross-examination.
Defense attorney Tony Serra surprised many of the trial's observers when he called his defendant, Raymond Wong, to the stand.
Wong is charged with the murder of his pregnant live-in girlfriend and infant son's mother, 21-year-old Alice Sin.
He's also charged with the special circumstance allegation that he killed Sin for financial gain because Wong was the apparent beneficiary of a $2 million life insurance policy in Sin's name, according to police.
In a response to a question from Serra about whether he killed Sin, Wong answered, "No, I did not."
Serra asked Wong to recall the events of the days that led up to Sin's disappearance on Sunday, Nov. 21.
Wong told the courtroom that he visited a San Jose flea market that day before driving up to San Francisco to buy baked goods for his parents and then took the Golden Gate Bridge to avoid Bay Bridge traffic.
He headed up to Petaluma and then over to Citrus Heights, where he met his other girlfriend, Jessica Tang, who had recently given birth to their child.
Deputy District Attorney Mary Knox challenged Wong's version of events, which conflicted with initial statements to police, when Wong told detectives that Tang had been with him that day.
"You lied to them when you said that Jessica drove you back home, even adding in the details about how you slept on the way home because you had done all the driving that day," Knox said. "And so, you're very willing to lie when it suits your purpose, correct?"
Wong paused before answering, "We were trying to avoid having her parents get involved. It would have just made the situation worse."
He said Tang was with her parents that day and he didn't want them to face scrutiny from police following Sin's disappearance.
The two women knew of each other and Tang wanted Wong to leave Sin, Knox said.
"Neither one of them believed this was an open relationship," Knox said. "Both of them threatened to leave you because of the other one."
She read an email from Tang to Wong from Dec. 1998 that said, "You say you want to be with me because that's what I want to hear, also because you don't want me to ruin things between you and her."
"I need you to help me raise my son. I want him to call you 'Mommyà' Just be patient and strong and don't you worry my love. Stick to the plan and everything will be okay my love," Knox read from Wong's reply.
Wong said the email was meant to "placate" Tang. "To manipulate her," Knox said.
"No, to placate Jessica," Wong said.
"What's the difference between placating and manipulating when you're lying to her?" Knox asked.
Wong reported Sin missing on Nov. 22, 1999, according to police. Police found Sin's remains two months later off of a remote roadway in rural Churchill County, Nevada.
The corpse was decomposed and found with four bullet wounds and surrounding shell casings. Knox said the body was also mutilated but Serra has said that was the work of badgers.
The prosecution is expected to continue Wong's cross-examination on Friday and then the defense will resume presenting its case.