Muslim civil rights group sends San Jose police chief letter with demands after racism allegations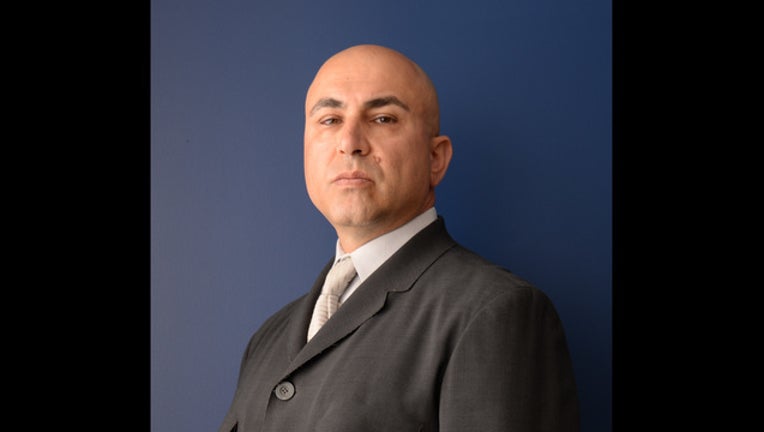 article
SAN JOSE (BCN) A Muslim civil rights organization has sent San Jose police Chief Eddie Garcia a letter with demands after a Lebanese-American police officer alleged blatant racism within the department last week.
The San Francisco Bay Area chapter of the Council on American-Islamic Relations called for the department to investigate complaints of racial bias and take corrective action, implement Arab, Muslim, 
Middle Eastern and South Asian cultural-sensitivity education and implement independent review to ensure complaints are investigated.
The letter sent today was sparked by allegations made by 21-year San Jose police veteran Nabil Haidar that outlined harassment he received from fellow officers after the terrorist attacks on September 11, 2001, CAIR-SFBA officials said in a statement.
Haidar's attorneys said the officer joined the Police Department in September 1996 and graduated from the academy in February 1997, at which time he was assigned to patrol duty.
The officer's attorneys said that after the 9/11 attacks, he experienced a "relentless stream" of harassment and discrimination and was regularly called "Taliban," "ISIS" and "Lebanese Bomber."
Those representing Haidar said he did not report the incidents previously because he was afraid they would have a negative affect on his career and future advancement opportunities.
Last November, Haidar had a breaking point moment in which he filed an internal complaint after Sgt. Robert LaBarbera allegedly called him out during a briefing meant to honor veterans, stating that he should be noted as an ISIS veteran because he was with them for two years.
The captain running the briefing, Capt. Johnson Fong, allegedly laughed at the comment in front of an estimated 70 sworn officers and 12 leadership staff, according to Haidar's attorneys.
The complaint went unaddressed, the attorneys alleged, so Haidar asked to transfer to the agency's Recruitment Unit. Just before his transfer, a fellow officer disrespected Haidar while out at the scene of a burglary.
Haidar's attorneys said that the other officer approached Haidar making hand motions and explosion sounds. Despite Haidar's body camera being on, the officer continued to mock him, flipping him off and calling him an "f------ Lebanese throat cutter."
Haidar and his attorneys said in their lawsuit that Garcia was aware of the allegations against the department but had not disciplined anyone involved in the incidents.
San Jose police officials called the allegations "an unfair characterization" after the lawsuit was filed on May 7.
Spokeswoman Officer Gina Tepoorten said that while she could not comment on specific personnel matters or a pending lawsuit that the police had not yet reviewed, the department's diversity is its biggest strength.
"Evidence of how we value diversity is reflected in our policies, actions and initiatives both internally and in our community," Tepoorten said.
CAIR-SFBA legal fellow Sally Horna said that while the department may pride itself on being culturally diverse, that does not mean that employees are immune from engaging in harassment and discriminatory behavior.
"We hope the SJPD commits to effectuating institutional change with measures that will eliminate long-standing concerns about racism and bigotry," Horna said today in a statement.