Napa senior citizen shares special bond with preschoolers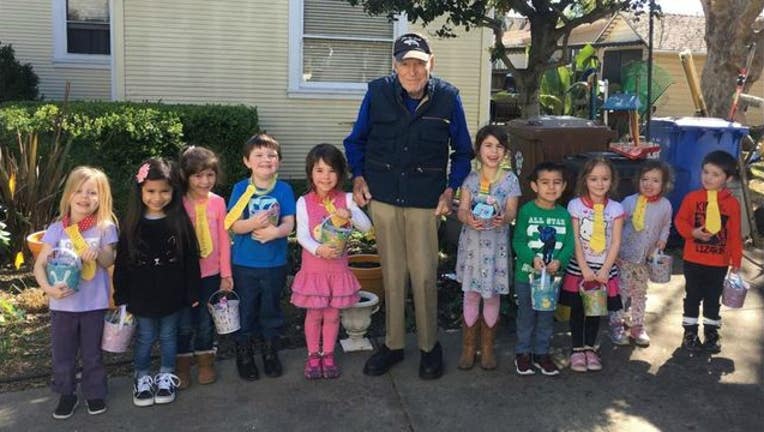 article
NAPA, Calif. (KTVU) - KTVU's Frank Somerville posted on his Facebook page about the bond between a Napa senior citizen and a group of preschoolers. 
Michelle Allen, a teacher at Yellow Brick Road Preschool, said there's a 92-year-old man named Warren who walks by the school every day. "So I decided to start saying hi to him and bring the preschool kids out to say hi too. He loves it when we say hi," said Allen. 
Warren told the kids to call him Oz from 'The Wizard of Oz.' "Our preschool is Yellow Brick Road Preschool). So the kids get a kick out of that," said Allen. 
The other day the roup of preschoolers walked with teachers over to his house because Warren and his friend Lynn made the kids Easter baskets. 
Allen said she wanted to share the story because, "We bring so much joy to him by just saying hi. 
It's the small things in life like this that we can do for each other."
Vanessa Struven wrote on Frank's post, "Thank you Michelle Allen for bringing joy to my great uncle. He never had his own children and loves children. Thank you!"