Natural disasters displaced millions of Americans in 2022, data reveals
WASHINGTON - Natural disasters forced nearly 3.4 million people in the United States to leave their homes in 2022, new data reveals.
According to U.S. Census Bureau data collected earlier this year, the majority of Americans were displaced by hurricanes, floods, fires and tornadoes. 
The count is based on more than 68,000 responses it recieved as part of the Household Pulse Survey conducted last month. The survey included questions on the impact of living through natural disasters and was designed to provide data on how the COVID-19 pandemic has affected people's lives.
Nearly 40% of respondents returned to their homes within a week, about 12% were evacuated for more than six months and 16% had not returned home (and may never return). 
Louisina and Florida suffered the greatest impact — with 12.8% (368,529) people displaced in Louisina and 6.1% (888,985) people displaced in Florida.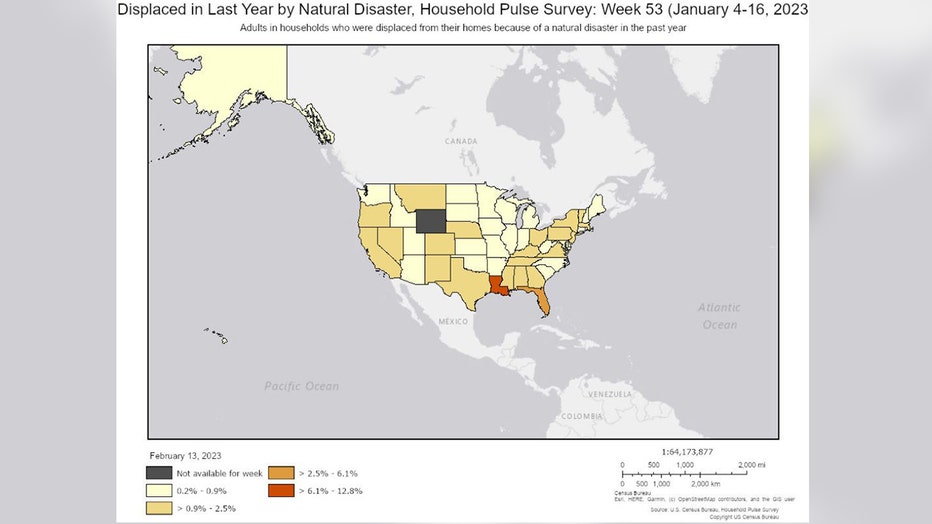 Map shows states with highest displacement from natural disasters. (Credit: U.S. Census Bureau)
As the planet warms, experts say extreme weather events are becoming more frequent and severe. 

"The number of people displaced from their homes for months at a time, or even permanently, is alarming," Michael Gerrard, the director of the Sabin Center for Climate Change Law at Columbia University told FOX Television Stations, adding, "Many of those who had to flee their homes reported ending up in places with poor sanitation and other hardships." He was not involved in the data collection.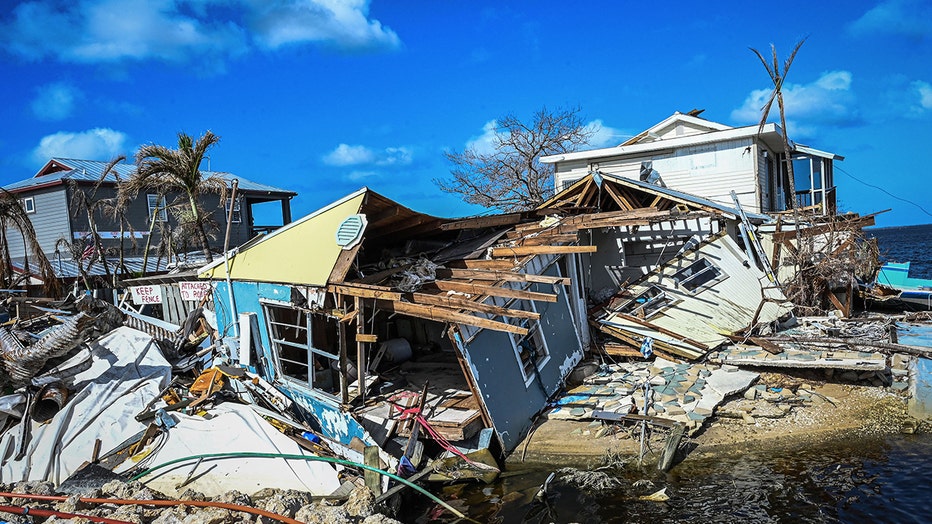 Destroyed homes and debris are seen on Matlacha Island in Lee County, Florida, in the aftermath of Hurricane Ian on November 7, 2022, the eve of the midterm elections. (Photo by Giorgio VIERA / AFP) (Photo by GIORGIO VIERA/AFP via Getty Images)
According to the census data, nearly 100,000 people said they experienced a large food and drinking shortage one month after the disaster and 126,800 cited 'a lot' of unsanitary conditions. 
Global leaders address threat of climate crisis
In 2022, global leaders issued urgent warnings to address the "existential threat" of the climate crisis. 
RELATED: Climate in 2022: Extreme heat, drought, floods fueled by warming planet
By October, the U.S. had experienced 15 major weather disasters with losses exceeding $1 billion in damage each, according to data from the National Centers for Environmental Information (NCEI).
March 2022 also set the record for most tornado reports in one month at 249. Then, over the summer, six "1-in-1,000-year" rainfall events occurred, causing devastating flooding in areas like St. Louis, eastern Kentucky, and California's Death Valley.
"Homeowners should consider buying flood insurance even if they are not within a FEMA flood zones; ordinary policies don't cover flooding, and if your house is damaged you may be completely out of luck," Gerrard continued, adding, "Especially in some parts of the western U.S., flying embers from wildfires can strike unexpectedly. There are well established ways to reduce the vulnerability of your home to wildfires."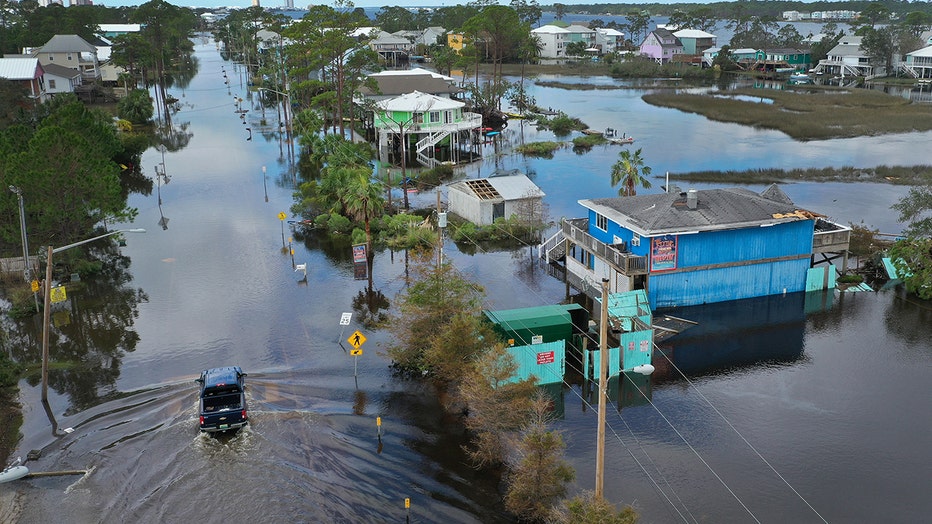 An aerial view from a drone shows a vehicle driving through a flooded street after Hurricane Sally passed through the area on September 17, 2020 in Gulf Shores, Alabama. The storm came ashore with heavy rain and high winds. (Photo by Joe Raedle/Getty
Last June, historic flooding from torrential rain and rapid snowmelt forced the National Park Service to evacuate and close all entrances to Yellowstone National Park. The Yellowstone River, the longest free-flowing river in the United States, reached record levels that hadn't been seen in more than 100 years.
Persistent heat waves also set record temperatures and spawned wildfires in the western U.S.
The data from the survey also highlighted disparities between people of different economic status and races. Those who earned less than $25,000 a year had the highest evacuation rate of any economic group, and Black and Hispanic residents had slightly higher evacuation rates than White residents.
In mid-December, United Nations Secretary-General Antonio Guterres announced that he plans to convene a "Climate Action Summit" in 2023 to accelerate an urgent response.
He said the "non-negotiable" price of entry to the summit for leaders from governments, businesses, cities, regions, civil society, and finance, will be "new, credible climate action to accelerate the pace of change."
"No exceptions. No compromises," Guterres told a year-end news conference on Dec. 19. "There will be no room for back-sliders, green-washers, blame-shifters or repackaging of announcements of previous years."
This story was reported from Los Angeles. Kelly Hayes contributed.