Navy vet stands by baby photo following social media backlash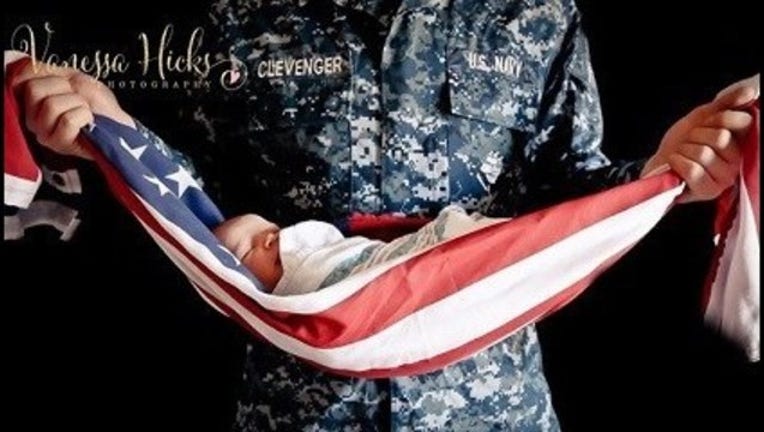 A photographer is fighting back after she received flack over a photo she took of a baby wrapped in an American flag.
A fierce firestorm is underway against photographer Vanessa Hicks, also a veteran of the U.S. Navy.
Her picture has made its way around the internet sparking national attention.
8-day old Brandon is being cradled in an American flag that's being held by his father a member of the navy. Hicks posted the picture and the comments she received left her in disbelief.
Among them is one reading "the flag is not a prop. I repeat: the flag is not a prop. To use the American flag in such a way is disrespectful, rude, tacky, disgusting, and against the U.S. Flag code."
After much thought, Hicks decided to respond writing, "So I figured I would share with all of you what has transpired in the past 24 hours! This is coming straight from my personal page: Yesterday was a hard day for me. Yesterday, I almost let the hatred of some cyber bullies get to me. Yesterday, I almost believed them. I posted a picture that I had recently taken of a military man holding his newborn son in a vinyl prop flag that I purchased at the dollar store. I love the shot. The family loves the shot. Most of you loved the shot."
Hick served for four years and is now married to a sailor who is deployed.
She said this photo represents everything she and other sailors have fought for