Nearly 220,000 people remain without power across the Bay Area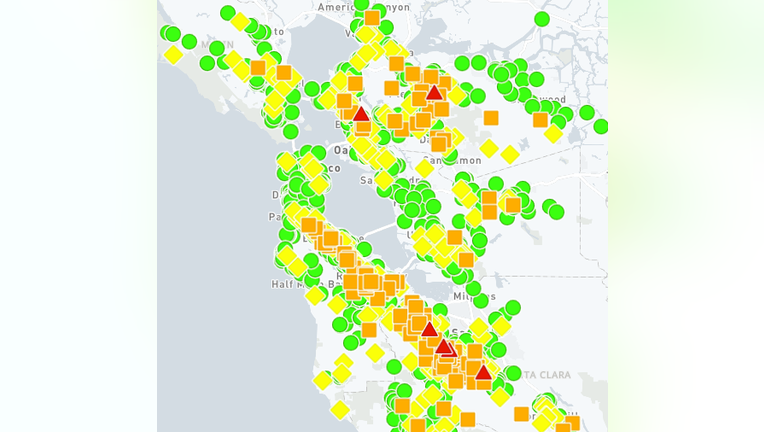 article
Strong winds across the Bay Area have left more than 200,000 residents without power late Tuesday night, according to Pacific Gas and Electric.
PG&E sent the following power outage breakdown to KTVU. This is their 9 p.m. hour update:
San Francisco-- 912
The Peninsula-- 43,941
North Bay-- 2,953
East Bay-- 40,462
South Bay-- 112,962
PG&E has not said what exactly has caused the outages. They did not say when power would be fully restored, although those efforts are underway. 
The latest atmospheric river knocked down trees and power lines and closed multiple major freeways.
SEE ALSO: Tree blocks southbound 280
A high wind warning is in effect for much of the Bay Area until 11:00 p.m. on Tuesday. 
RELATED: Pacific Gas & Electric outage map: See where blackouts have been reported in PG&E's power network.