Nearly 900 drunken driving arrests in California this holiday weekend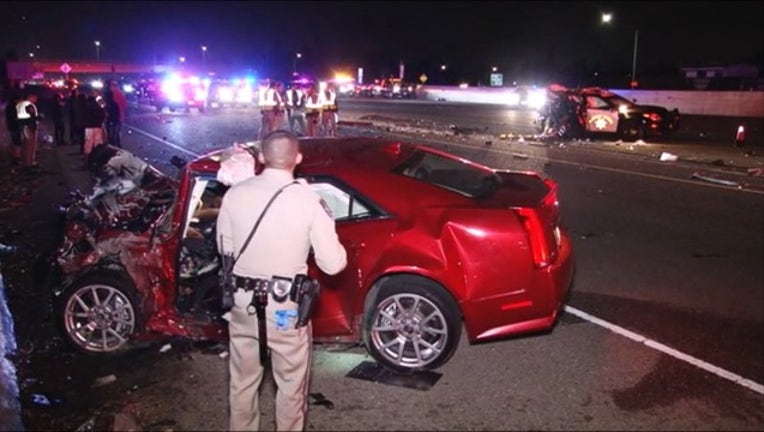 article
OAKLAND, Calif. - The CHP made more the 900 arrests between 6 p.m. Friday and 11:50 p.m. Christmas night – a 45 percent increase over last year during the Christmas maximum enforcement period, when 621 people were arrested. 
Of that number, 144 of those arrests stemmed from the Bay Area, the CHP said.
That number was upgraded from an initial 800 arrests that was reported earlier in the day on Tuesday.
The highway patrol says 27 people died on California roads over the holiday weekend,  which is down from last year when 36 people were killed in crashes. The CHP also says half the people killed, were not wearing seat belts. 
Of particular note was the arrest of a 22-year-old Hayward man, whose name has not yet been released, after a suspected DUI and resulting death of CHP Officer Andrew Camilleri in Hayward on Christmas Eve. Camilleri was the only Bay Area Christmas-related death during the DUI enforcement period, the CHP said.
The CHP will be back out maximum enforcement patrol for New Year's weekend starting Friday.