Nevada launches sales of legal recreational marijuana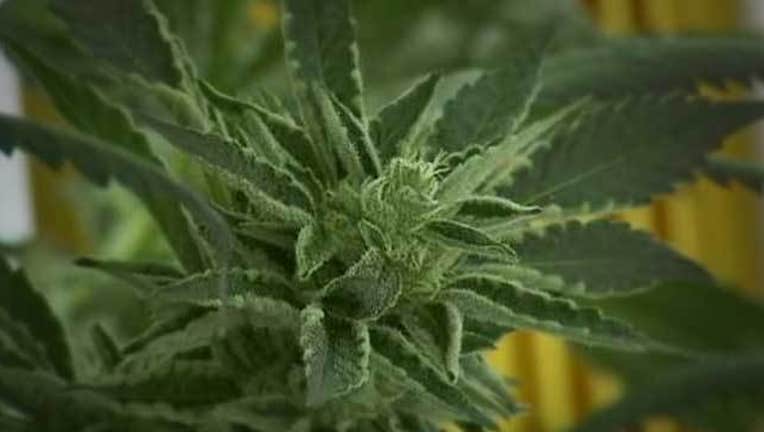 article
LAS VEGAS (AP) - Nevada became the fifth state in the U.S. with stores selling marijuana for recreational purposes, opening a market early Saturday that is eventually expected to outpace any other in the nation thanks to the millions of tourists who flock to Las Vegas.
People began purchasing marijuana shortly after midnight, just months after voters approved legalization in November and marking the fastest turnaround from the ballot box to retail sales in the country.
Hundreds of people lined up at Essence Cannabis Dispensary on the Las Vegas Strip. People were excited and well-behaved as a lone security guard looked on. A valet was available to park the cars of customers.
A cheer erupted when the doors opened.
Those 21 and older with a valid ID can buy up to an ounce of pot. Tourists are expected to make nearly two of every three recreational pot purchases in Nevada, but people can only use the drug in a private home.
It remains illegal to light up in public areas, including the Las Vegas Strip, casinos, bars, restaurants, parks, convention centers and concert halls - places frequently visited by tourists. Violators face a $600 fine.
And driving under the influence of marijuana is still illegal.
Despite the limits on where people can get high and restrictions on where the industry can advertise, dispensaries worked furiously to prepare for the launch. They stamped labels on pot products, stocked up their shelves, added security and checkout stations, and announced specials.
Desert Grown Farms hired about 60 additional employees. Workers in scrubs, hair nets and surgical masks slapped stickers on sealed jars this week as others checked on marijuana plants or carefully weighed buds.
"It would be a good problem to have if I couldn't meet my demand," said CEO Armen Yemenidjian, whose Desert Grown Farms owns the only dispensary that is selling recreational pot on the Las Vegas Strip, across the street from the Stratosphere hotel.
Some dispensaries took to social media to spread the word or tried to draw in buyers with special events. Some planned to give away free marijuana to their first 100 customers or throw parties with barbecues and food trucks later in the afternoon.
Some facilities are in strip malls, while others, in stereotypical Las Vegas fashion, are in neighborhoods shared by strip clubs.
Nevada joins Colorado, Oregon, Washington and Alaska in allowing adults to buy the drug that's still banned by the federal government.