New Christmas Tree Frappuccino at Starbucks, but only for a few days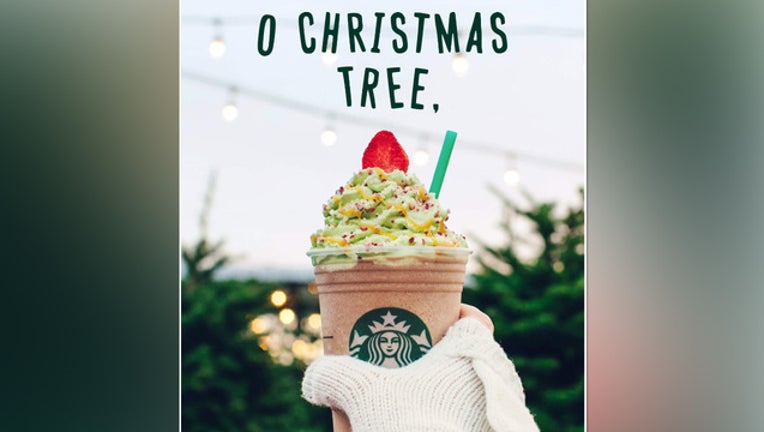 article
TAMPA, Fla. - Starbucks has a new holiday frappuccino, but it's only in stores for a few days.
The coffee chain describes the Christmas Tree frappuccino as a swirl of mocha and peppermint, with "festive whipped cream and ornament-worthy sprinkles." 
There is also a caramel drizzle, candied cranberries, and a strawberry on top. 
Starbucks says it's available at participating stores only until December 11.
We tried it out! Watch below: