New hospital in Nigeria honors Livermore woman's legacy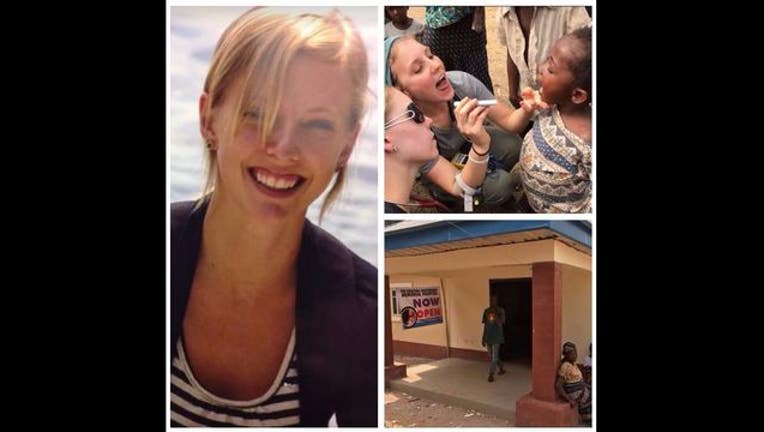 article
LIVERMORE, Calif. (KTVU) - KTVU's Frank Somerville posted on his Facebook page the story of a hospital that was recently opened in small village in Nigeria in honor of a Livermore woman who was killed by a drunk driver. 
Kristina Chesterman , 21, was killed by a drunk driver on September 24, 2013.
Chesterman was a nursing student at Chico State and was riding her bike home from the library when she was hit by a 19-year-old drunk driver. The driver had a .33 blood alcohol level, which was four times the legal limit. 
Her mom Sandra later wrote:
"I will never forget how hard it was to walk away from her knowing that It was the last time I would get to touch her or to brush her hair away from her eyes... The transplant team was waiting to harvest her organs for five very lucky people that waited in various hospitals throughout Northern California. I looked at her nails that I had polished the day before and thought of how many times I had polished them from the time she was a baby and how I would never be able to do that again."
Shortly after her death her parents found a bucket list that Kristina had written out. Among other things it said that she wanted to go to Africa and volunteer with Doctors Without Borders. After seeing that her parents created the Kristina Chesterman Foundation.

With the help of a lot of people, they raised a lot of money and just opened the hospital bearing their daughter's name.
The hospital includes two operating rooms. There are two doctors and five nurses working full time to provide medical care to thousands who had virtually no access to basic medical care in the recent past, even in the case of accidents and broken bones.
The hospital was dedicated last month on Kristina's birthday.
Her dad wrote, "Kristina would be so proud.  It's her birthday today. She would be 26. Happy birthday to my girl. Still making a difference in our world."