New mandatory evacuation orders for County Fire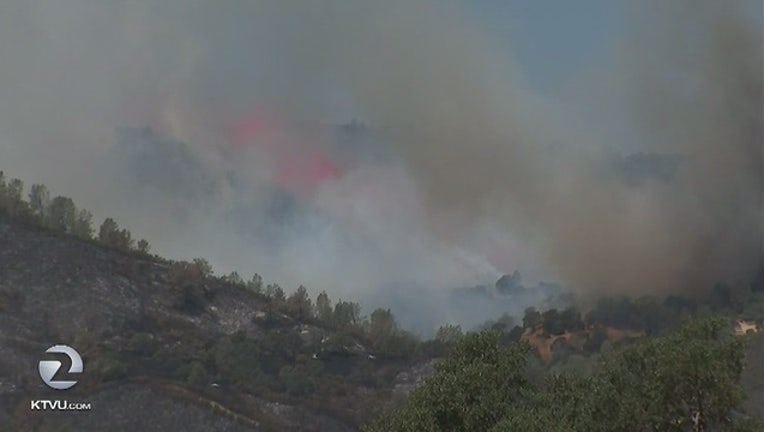 YOLO COUNTY, Calif. - Officials say cooler weather did little to help the County Fire that's threatening more than 1,400 buildings in Napa and Yolo counties. 
The Yolo County Sheriff ordered additional mandatory evacuations on Thursday morning. The evacuations are west of State Highway 16 to the Yolo/Lake County line, North of County Road 40 south of the Yolo County line. State Highway 16 is closed between State Highway 20 and Rumsey Hall.
The California Department of Forestry and Fire Protection said that the fire grew overnight to 134 square miles. But Cal Fire says crews gained some ground and got more control over the flames.
 
Roughly 2,500 people have been forced from their homes since the blaze started Saturday. Officials have lifted some mandatory evacuations, but it's not known how many people have been allowed to return home.
 
No structures have been damaged or destroyed. It's one of more than 60 blazes are burning across the Western U.S.