New San Francisco ordinance requires all gender bathrooms at SRO hotels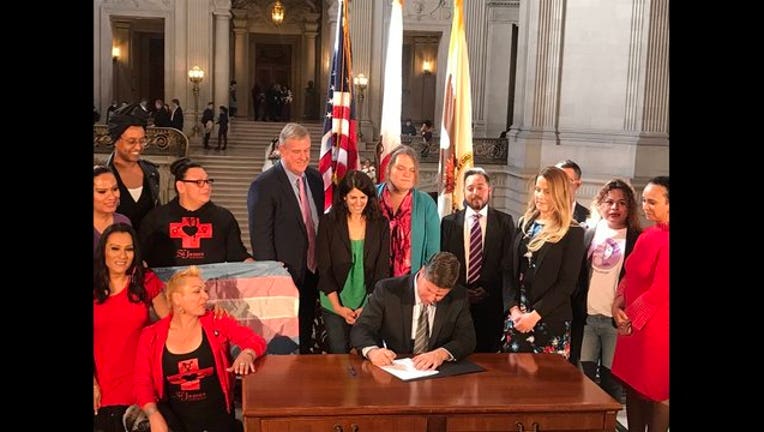 article
SAN FRANCISCO (BCN) Transgender residents of San Francisco's single-room-occupancy hotels should have fewer worries about harassment with the passage of an ordinance requiring all-gender bathrooms in such hotels.
The ordinance requires that single-stall bathroom facilities be available for every resident of the hotels, regardless of the resident's gender. Passed by the San Francisco Board of Supervisors Tuesday, it was signed into law by interim Mayor Mark Farrell today.
"Our transgender residents have sadly faced a long history of harassment and discrimination - their homes should be places of refuge," said Farrell in a statement.
"With this ordinance, we are letting the transgender and nonconforming community know we hear their concerns and are working toward a solution," Farrell said.
The new ordinance also requires that signage indicating the new requirements be posted in the hotels.
Many transgender and nonconforming individuals live in single-room-occupancy hotels in San Francisco, according to the mayor's office.
Fifty-nine percent of the 27,715 transgender people who responded to a 2015 survey by the National Center for Transgender Equality said they avoided using a public restroom in the last year.
Two years ago, San Francisco enacted an all-gender restroom policy that has led to gender-neutral bathrooms in public places like restaurants and bars.
Supervisor Hillary Ronen said in the past year, low-income and transgender residents of single-room-occupancy hotels approached her about the issue, "saying that we needed to expand the all-gender restroom policy to include single-room-occupancy hotels."
The supervisor added, "I am proud to have championed this change to ensure that all San Francisco residents feel safer and more comfortable in their homes."