New sea lion pup born at Six Flags Discovery Kingdom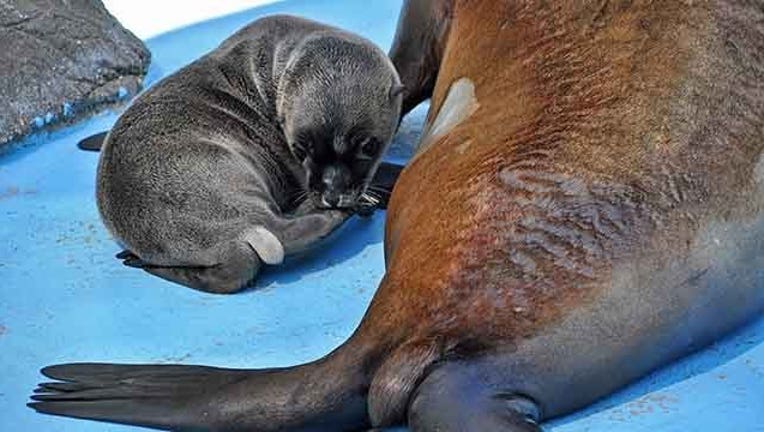 article
VALLEJO, Calif. (KTVU) - A new sea lion pup was born at Six Flags Discovery Kingdom in Vallejo.
The new female pup was born last week.
She has yet to be named, and is spending a lot of time with her mother.
She is the fourth offspring of 19-year-old Alani and the second born to a sea lion named, Sgt. Nevis.
Sgt. Nevis is known for surviving several shotgun blasts to the face by a fisherman years ago, before he was rescued and rehabilitated.
Six Flags representatives say they are very excited about the new addition.