News agency reports North Korea fires projectile into sea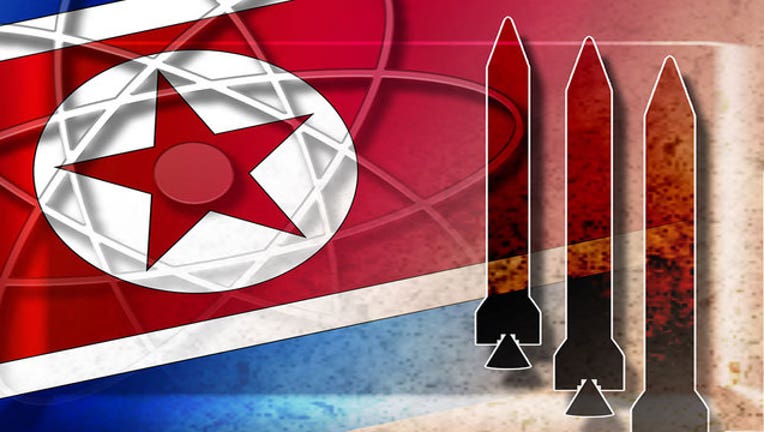 SEOUL, South Korea (AP) — North Korea has fired a suspected ballistic missile into the sea on Friday, a news report said, hours after U.S. President Barack Obama urged closer security ties among its Asian allies and increased cooperation with China to discourage Pyongyang from further advances in nuclear weapons.
A projectile believed to be a ballistic missile flew into waters off the North's east coast, South Korea's Yonhap news agency reported, citing an unidentified military official. It had no further details.
South Korea's Defense Ministry said it couldn't immediately confirm the Yonhap report.
The launch, if confirmed, is the latest in a series of weapons launches the North has carried out in an apparent response to ongoing military exercises between the United States and South Korea. North Korea views the drills as an invasion rehearsal.
This year's drills, set to run until late April, are the biggest ever, and come after North Korea's nuclear test and long-range rocket test earlier this year.
In Washington, Obama met with the leaders of South Korea, Japan and China in Washington on Thursday ahead of a nuclear security summit and discussed ways to discourage Pyongyang from further pursuing nuclear weapons.
"Of great importance to both of us is North Korea's pursuit of nuclear weapons, which threatens the security and stability of the region. President Xi and I are both committed to the denuclearization of the Korean Peninsula," Obama said at the start of his meeting with Chinese President Xi Jinping, who said the country was ready to implement in full the latest economic restrictions imposed by the U.N. Security Council against Pyongyang.
On Tuesday, North Korea fired a short-range projectile that crashed into land in the North's northeast, according to South Korean defense officials. The launch prompted media speculation in South Korea that Pyongyang may have tested a land target to test the accuracy of its weapons because the country has usually launched missile, artillery shells and rockets into the sea in the past.
Earlier this month, North Korea fired its first medium-launch missile into the sea since early 2014.