NFL investigating Raiders head coach hiring process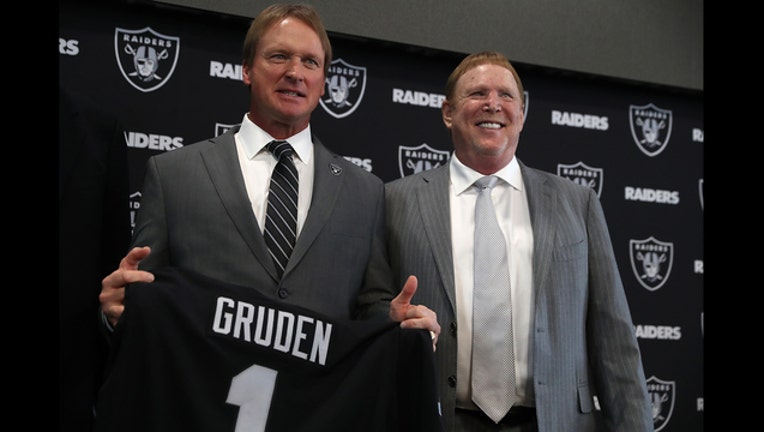 article
OAKLAND, Calif. (KTVU) - The NFL has launched an investigation into whether or not the Oakland Raiders violated the Rooney Rule during their head coach hiring process, ESPN reports. 
Raiders Owner Mark Davis introduced Jon Gruden as the new head coach Tuesday. Shortly after, the Fritz Pollard Alliance, which works to ensure diversity practices during NFL hiring, asked the league to take a look at the Raiders route and see if it was in compliance with the Rooney Rule. 
The NFL launched the investigation the next day (today). 
The Rooney Rule requires league teams to interview at least one minority candidate when searching for head coach and senior football operation jobs. 
The Fritz Pollard Alliance had reason to believe Davis reached an agreement with Gruden before going through the required process. But two minority candidates were interviewed before Gruden's hiring was announced, according to Raiders General Manager Reggie McKenzie.  
ESPN reports that the league has issued disciplinary actions for violations of the rule in the past. Former Detroit Lions General Manager Matt Millen was fined $200,000 for sidestepping the rule when hiring Steve Mariucci in 2003.