No. 12 Stanford women top Washington 82-69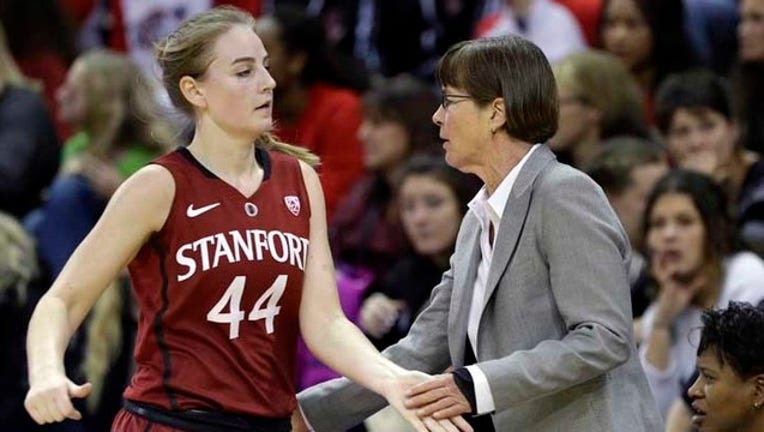 article
STANFORD, Calif. (AP) — Bonnie Samuelson scored 17 points and No. 12 Stanford withstood a second-half push to get past Washington 82-69 on Monday night.
It was all Stanford in the first half, and Taylor Greenfield's 3-pointer with 1:56 left pushed the lead over 20, as the Cardinal opened a 45-29 halftime lead. Briana Roberson had 11 points in the half and Amber Orrange added nine.
Washington fought back after intermission and trimmed the deficit to six after a seven-point spurt, culminated by Kelsey Plum's layup with 9:22 left.
But Stanford (17-5, 9-1 Pac-12) took back control, scoring 14 of the next 16 points, including Samuelson's 3-point push shot that made it 72-54 with 5:15 left.
Roberson finished with 15 points, Orrange had 14 and Kaylee Johnson added 11 points and 17 rebounds.
Aminah Williams led Washington (16-6, 5-5) with 17 points and 13 rebounds. Jazmine Davis added 16 points. Plum had eight points and seven assists.