Noodles & Company employees fired for refusing service to uniformed Virginia officer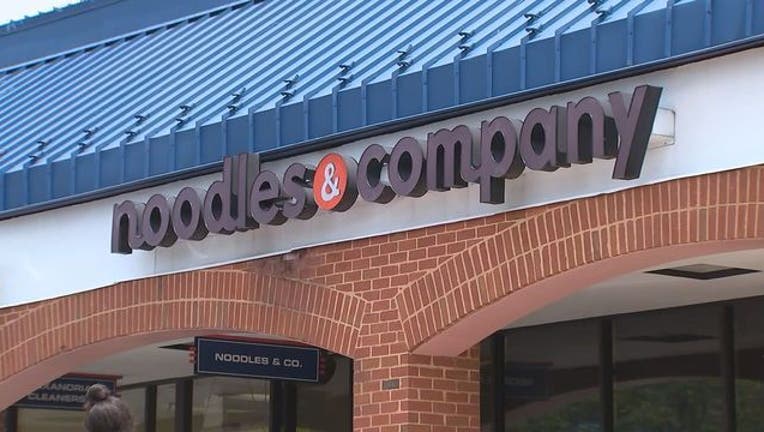 article
ALEXANDRIA, Va. - Two employees have been fired after a uniformed Virginia police officer was denied service at a Noodles & Company restaurant Monday evening. The Alexandria Police Department said one of the cooks refused to serve her while she was wearing a uniform.
According to Alexandria Police, the incident took place on Monday evening at the Noodles & Company located on Duke Street in Alexandria. The officer was standing in line when the department says a female cook came out from the back and told the cashier, 'You better pull me off the line, because I'm not serving that,' gesturing at the officer. The department says the cashier and the cook started laughing, and the officer left. 
The Director of Communications for the restaurant confirmed the termination Thursday, and said they completed a thorough investigation of the claims. After hearing from everyone involved, they immediately terminated the two employees.
Noodles and company released the following statement on Thursday:
"Discrimination of any kind is never tolerated at Noodles & Company. After completing a thorough investigation into the allegations brought to us by a police officer who visited our Alexandria, VA location, we have concluded the two team members in question acted inappropriately and we immediately terminated their employment. The views and actions of these individuals are in no way reflective of the Company or team at our Alexandria location.
 We want to thank the entire Alexandria Police Department for their assistance in this investigation. We have spoken with the officer involved and apologized for the inexcusable actions of these individuals.
 Further, we want to extend our apologies to the entire Alexandria Police Department for the comments made by our team member. We have the utmost respect for law enforcement officials and value the relationship we have built with the local Alexandria Police Department over the years." – Noodles & Company