North Bay Fire lawsuits headed for key hearing on PG&E liability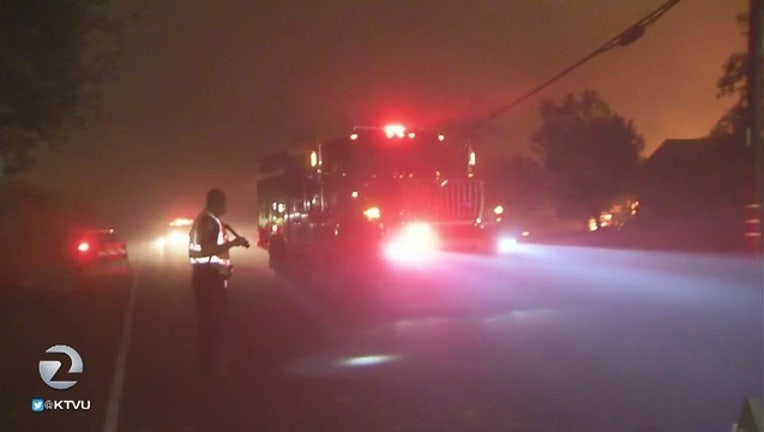 article
SAN FRANCISCO (BCN) About 100 lawsuits alleging PG&E Co. is responsible for potentially billions of dollars of losses in the disastrous 2017 North Bay wildfires are being coordinated in San Francisco Superior Court.
The cases are headed for a key hearing before Judge Curtis Karnow on May 18 on the issue of whether the utility is legally liable for damage caused by its electric lines even if it was not negligent.
The fires that began on Oct. 8 burned more than 245,000 acres, killed 44 people and damaged or destroyed 14,700 homes, according to the lawsuits.
The suits against the San Francisco-based utility were originally filed in Sonoma and Napa counties as well as San Francisco by individuals, insurance companies seeking reimbursement and public entities including Sonoma, Napa and Mendocino counties.
But they are being coordinated in Karnow's court for the time being for purposes of judicial efficiency in pretrial proceedings and evidence gathering.
One such proceeding is the upcoming May 18 hearing on whether PG&E is liable under a doctrine known as inverse condemnation, which refers to damage to private property by an agency or government entity providing a public service. 
Under that doctrine, PG&E could be held liable for financial losses if its equipment was a substantial cause of the damage, whether or not it is proved to have been negligent.
The company claims in papers submitted to Karnow last month that it's not fair to apply that concept to a privately owned utility, such as shareholder-owned PG&E, because it can't levy taxes or set its own rates for customers to pay for its financial liability.
Instead, PG&E has to apply to the California Public Utilities Commission for rate increases. The filing notes that the commission recently said in another case that it won't automatically allow rate increases to cover financial liability but rather will apply a "prudent manager" standard.
Inverse condemnation liability could lead to "grave consequences for the economic health of privately-owned utilities such as PG&E" that could in turn lead to electricity and gas delivery interruptions and job losses, the company argued.
Its lawyers wrote that the lawsuits seek to hold PG&E "liable through the doctrine of inverse condemnation for billions of dollars in property damages even though the events of October 8 and 9 were beyond any foreseeable or preventable scope and regardless of whether PG&E is ever found 
to have acted negligently." 
The lawsuits claim, however, that PG&E has a state-protected, quasi-monopoly and "is more akin to a governmental entity than a purely private entity" and thus is eligible for an inverse condemnation claim.
PG&E has told the U.S. Securities and Exchange Commission in regulatory filings that it has $800 million in insurance to cover potential liability from the fire.
State Insurance Commissioner Dave Jones announced in late October that claims for insured losses amounted to more than $3.3 billion at the time, and said he expected the number to grow. The figure included only losses of property that was insured. 
While all the lawsuits state a claim of inverse condemnation, they also contain other claims that would require different standards of proof, including actual negligence, wrongful death, creation of a public nuisance and trespass by fire onto private property.
These claims contend that PG&E had a "willful and conscious disregard for public safety" by failing to prune vegetation and maintain and monitor equipment and thus enabling sparks from transformers and downed lines to ignite fires.
PG&E said in its filing that the fire resulted from "a confluence of unprecedented weather events," including a five-year drought followed by a winter of heavy rains that fostered new vegetation, a hot summer that dried the vegetation, a bark beetle infestation that weakened trees and extreme 
winds on Oct. 8 and 9.
It said it spent hundreds of millions of dollars trying to manage vegetation and reduce the fire potential.
While the lawsuits have been coordinated for pretrial purposes, they remain separate and could be tried in small groups. Karnow said in an order in March that the dates of the trials and their locations, possibly including Sonoma and Napa counties as well as San Francisco, will be considered later.
The judge also said he is considering having a small group or groups of cases tried as so-called bellwether cases. In the bellwether process, a sample case or group of cases is used as a test to show what the outcomes of a trial might be.