North Carolina teen stabbed 3 young brothers to death with knife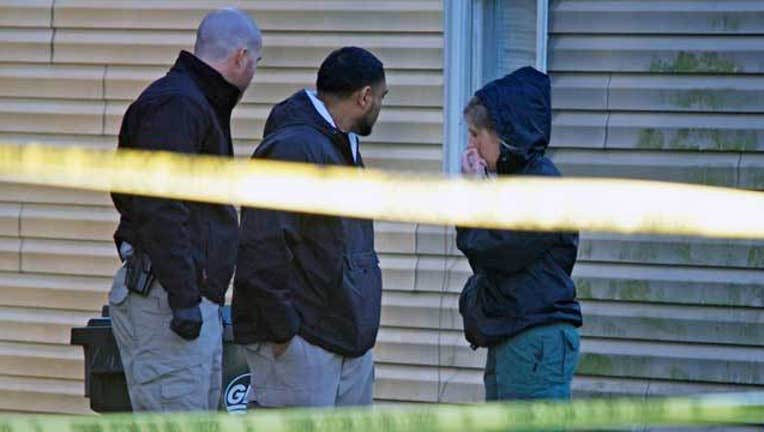 article
NEW BERN, N.C. (AP) — An 18-year-old man attacked a Burmese family with a knife, stabbing to death three young brothers who were ages 1, 5 and 12, a police chief said Wednesday.
The boys' mother and 14-year-old sister were also wounded in the attack Tuesday night, New Bern Police Chief Toussaint Summers Jr. said.
The suspect, identified as 18-year-old Eh Lar Doh Htoo, was arrested and charged. He lived near the family and knew them, but the chief didn't know any more about their relationship.
Authorities weren't sure of a motive and a language barrier is affecting the investigation. Htoo is also Burmese.
"The first officers who arrived on the scene observed the suspect with a knife," the chief said. "They gave him commands and he complied with the commands."
The wounded mother and her daughter were released from the hospital. Police did not release the victims' names.
Htoo was expected to appear in court Thursday. Police said they did not know whether Htoo had an attorney yet.
About 11 p.m. Tuesday, officers were called to a report of a person with a knife. The officers entered the home and found the injured and two of the dead children. A third child died at a hospital, police said.
New Bern is a picturesque town of 30,000 on the water near the coast and is home to about 1,900 Burmese refugees.
"Anytime this happens in any community, any part of town, it's surprising. You just don't expect this type of crime to occur," the chief said.
Susan Husson, executive director of the Interfaith Refugee Ministry in New Bern, said the victims' family and the suspect's family likely came through her office before settling in New Bern, but she didn't know them personally.
"It's just really hard right now," she said. "It's been really horrific."
She said the first Burmese refugee came to New Bern around 1999. The stabbings happened on a street of about 10 homes that face a railroad track and several dilapidated commercial buildings.
A neighbor who lives about five houses away said he heard sirens late Tuesday night and decided to stay inside.
"We were scared. We just locked the door," said 23-year-old Yyoch Rmah, who moved to the U.S. from Vietnam in 2006.
He said there were a lot of Burmese refugees in the neighborhood, and people from other countries.
"People keep to themselves," he said.
New Bern draws tourists from around the region and is known for being the birthplace of Pepsi and the colonial capital of North Carolina.