Oakland mayor reviewing police response to May Day protests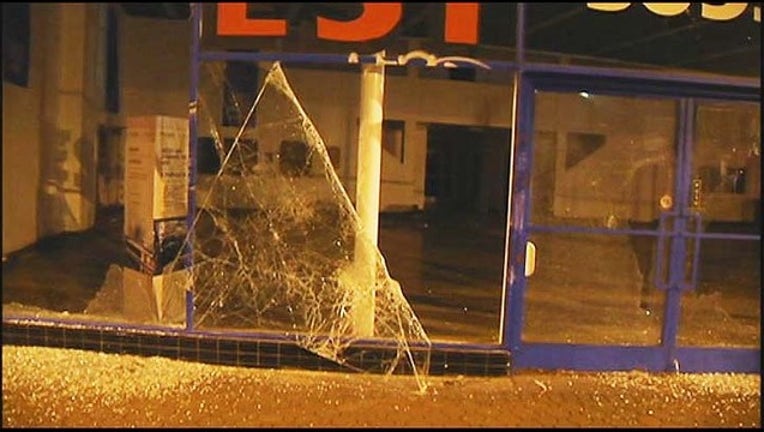 article
OAKLAND, Calif. (KTVU and wires) – While she's satisfied with the way Oakland police protected lives during the violent May Day celebration, Mayor Libby Schaaf said she was dissatisfied with the tactics used to protect property.
At least 30 businesses sustained damage in the city's Civic Center and Auto Row on Friday night. More than a dozen people were arrested and Schaaf told KTVU Fox 2 that more may be on the way.
"What we did right is we did a good job protesting people," she said. "There were a lot of people out in downtown Oakland that night – enjoying our restaurants, First Friday. There was no harm to people."
But she said more should have been done to limit the extent of vandalism caused by an unruly group within the protesters.
"We didn't do a good enough job protecting property," she said. "We had some challenges – the fog came in and we had to ground our helicopter. "
Schaaf said a review was underway.
"I have not been entirely satisfied with the tactics used that night," she said. "We are reviewing them."
At about 6:30 p.m. Friday, a group of about 300 to 400 people gathered at Frank Ogawa Plaza.
They marched toward the Oakland police administration building at Seventh Street and Broadway then went to Chinatown, where it "became ugly," said Oakland Police Chief Sean Whent.
The vandals broke windows, wrote graffiti, started small fires and failed to disperse, police said.
At Premier Hyundai of Oakland, protesters vandalized 62 cars, marking some with graffiti, sales manager Luis Pallais said.
A new Hyundai Elantra 2015 burned to the ground. Pallais estimated the damage to the cars at more than a $500,000.
At least a dozen arrests were made and multiple citations were issued, police said.