Oakland mayor uses social media sites to reach residents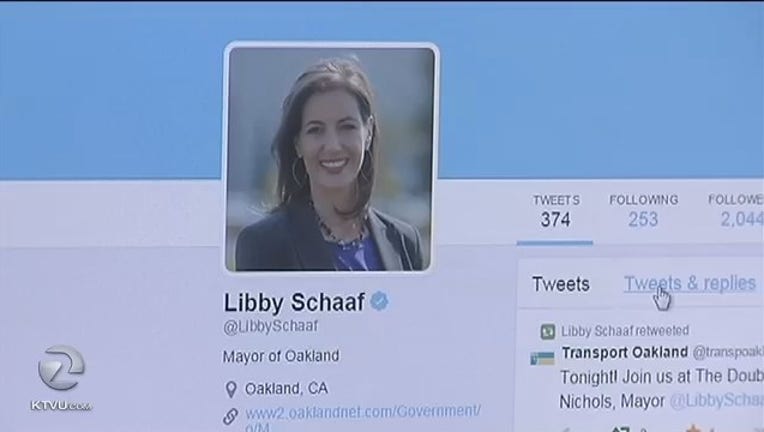 article
OAKLAND, Calif. (KTVU) - Reaching the people where they are is the idea behind Oakland Mayor Libby Schaaf's use of technology.
The mayor uses several social media sites to reach as many people in the city as possible.
"The traditional ways that we invite people to participate in government don't work for everybody," says Oakland Mayor Libby Schaaf.
Earlier this month the mayor unveiled her budget proposal on the city's Vimeo Channel. "For me it's fine, because nowadays, a lot of people are on the Internet and it's so easy to get information out," says Tina Dunn of Oakland.
Since taking office a little more than 100 days ago, Schaaf says she's doing all she can to let the people of Oakland know they count.
She says gone are the days when the only option is to come to city hall to be heard.
"You got to get out city hall to really be sure that people know that you're paying attention to their neighborhood," says Schaaf.
The mayor says it's important to keep up with technology and the only way to reach people is to be available wherever they are.
"I'm using Twitter. I'm using Vimeo," says Schaaf. "Most people are going to continue to get the information the way they always have but for the younger generation that means social media," says Jeff Worms of Oakland.
Schaaf plans to use the different platforms throughout her term. So far she's held a Twitter town hall that she says proved to be successful.
"The idea is to engage more people and let them know that they are welcome, their voices matter," says Schaaf.