Oakland mayor warns of ICE operation in the next 24 hours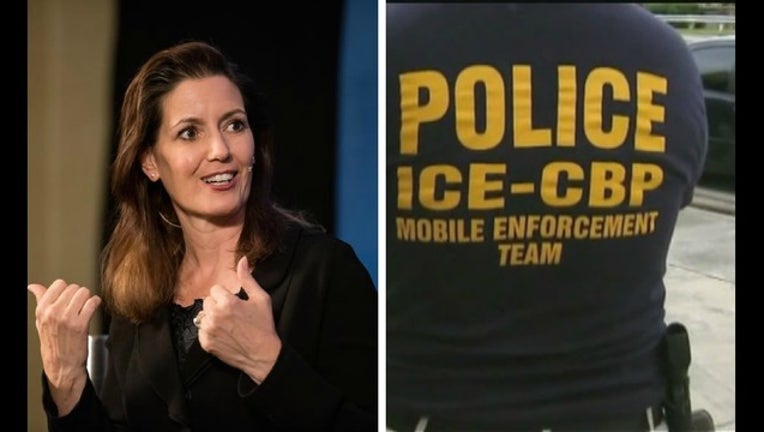 article
OAKLAND, Calif. - The mayor of Oakland on Saturday night warned of a pending ICE operation in the Bay Area "starting soon, as within the next 24 hours."
Mayor Libby Schaaf tweeted the warning and sent out a mass news alert about 9 p.m., saying that she learned of the pending federal immigration agency's action from "multiple credible sources." She said she had no further details or precise locations. The San Francisco Chronicle had previously reported a major ICE action was set to occur in Northern California. And earlier this month, ICE agents were conducting audits at Bay Area businesses to ensure that employees were hiring legal workers. 
Schaaf said she wanted the public to know what was happening, not to cause panic but to "protect" residents, "especially the most vulnerable.
The progressive mayor has been clear about her support of immigrants, documented or not, and has said she would go to jail to defend Oakland's sanctuary city status. While Schaaf has the support of the majority of left-leaning voters in Oakland, she did receive her fair share of criticism from the right. A woman with the Twitter handle, SparkleMAGA wrote, "Vote out these anti-American liberals," and Tammy Wagner tweeted, "Time to start voting out politicians that are more interested in illegals than there (sic) own people." 
Still, Schaaf remains undeterred in her disapproval of the Trump administration's refusal to allow undocumented immigrants already living in the United States find a legal path to citizenship. Many supporters see her as a righteous hero standing up to an unjust regime and unjust policies. Mark Newcomb, for example, posted an image of depicting the face of half a Native-American man and the face of half an African-American man. Underneath the picture, the words read, "the genocide of one race and the enslavement of another." 
Others pointed out that she wasn't breaking the law; she was merely warning people of a pending action and providing them to legal representation.
Schaaf provided a link to a legal clinic to help immigrants understand their rights and obtain the help of a lawyer. She also reminded the public that Oakland Unified has strict protocols to protect students and recently, the police department cut off all ties to ICE, including helping agents with traffic enforcement during their operations.