Oakland Police Commission's Selection Panel gets a new panelist, political infighting continues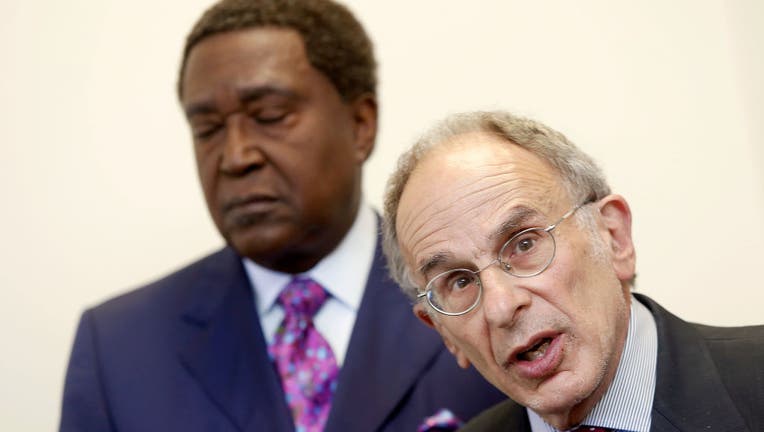 article
OAKLAND, Calif. - Civil rights attorney Jim Chanin has been replaced from the Oakland Police Commission's Selection Panel after serving on an at-will basis for nearly a year-and-a-half.
Chanin's term on the Selection Panel officially ended in May 2022, but he agreed to stay on while City Council President Nikki Fortunato Bas worked to find a replacement, "to help ensure the Selection Panel could continue its important work," Bas told KTVU via email. 
Bas said she interviewed three candidates for the position and ultimately decided to appoint David Kakishiba to fill the District 2 seat on October 19.
Bas thanked Chanin for his service and said she appreciates Kakishiba's "willingness to serve Oakland."
Panelists interview applicants to serve on the Police Commission and the position is a hard one, Chanin told KTVU, because at the heart of it selection panelists are denying people positions.
"It's not a great job," Chanin said. "You're interviewing people, and you're going to say 'no' to most of them. It's not a stepping stone politically."
Chanin served two five-year terms on the Selection Panel and his time there has caused quite a kerfuffle in recent months. 
In a lawsuit, former commission chair Tyfahra Milele, current commission vice chair David Jordan and former commissioner Brenda Harbin-Forte all accused Chanin of having a conflict of interest in his role on the panel. 
Chanin, alongside civil rights attorney John Burris, sued the City of Oakland and the Oakland Police Department 20 years ago to ensure police reforms during the Riders scandal. Chanin's lawsuit led to OPD being put under federal monitoring, which it is still operating under. 
The trio's lawsuit alleges that Chanin has a vested interest in keeping federal oversight of the police department because he earns between $80,000 to $100,000 in legal fees. 
Harbin-Forte, alongside attorney Ann Kariuki who filed the lawsuit against Chanin, sent a press release to KTVU stating they were "pleased to announce" that Milele, Jordan, and former vice chair Ginale Harris "scored a significant victory" by forcing Chanin out of his seat.
Chanin greatly disputes this, saying that he was not removed or ousted, but simply replaced once a new panelist was appointed. 
"My time was up, and I wanted to get out," Chanin told KTVU. "They've completely manipulated the facts. I was not removed."