Oakland police release photos of 2 persons of interest in flower delivery driver's killing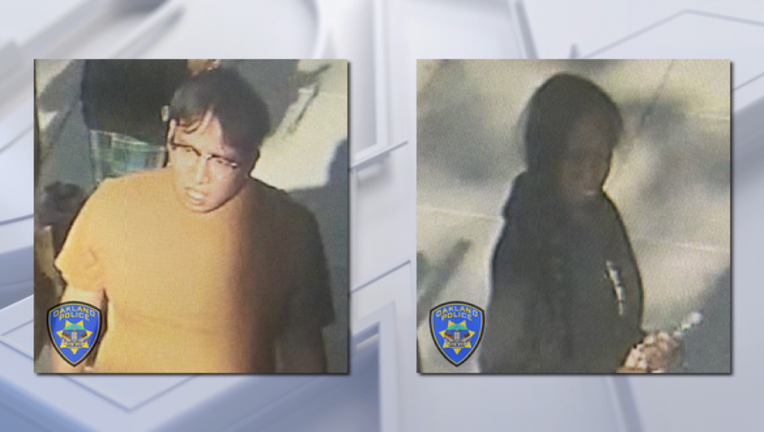 article
OAKLAND, Calif. - Oakland police on Tuesday released photos of two persons of interest in the homicide of a delivery man.
Matheus Gaidos was shot and killed while delivering flowers in Oakland's Koreatown on Wednesday, June 21. The shooting took place before 6:30 p.m. in the 400 block of 26th Street near an apartment building on Telegraph Avenue.
Surveillance footage obtained by KTVU shows a man walking two dogs and confronting Gaidos, leading to an altercation and the man shooting Gaidos.
"It's hard to forgive something that happened like that," said his father Antonio Gaidos through an interpreter. "We want justice, just don't want to see this happening with somebody else."
Gaidos' parents shared that their son left Brazil for the U.S. five years ago. He lived in the Bay Area for three years and was working as a delivery driver.
Gaidos' mother, Isabel Martines, had planned her annual visit to her son in September, who always met her with flowers.
People with information can contact OPD at 510-238-3821. OPD and CrimeStoppers of Oakland are offering a reward of up to $10,000 for information about these persons of interests.