Oakland police search for ATM bandit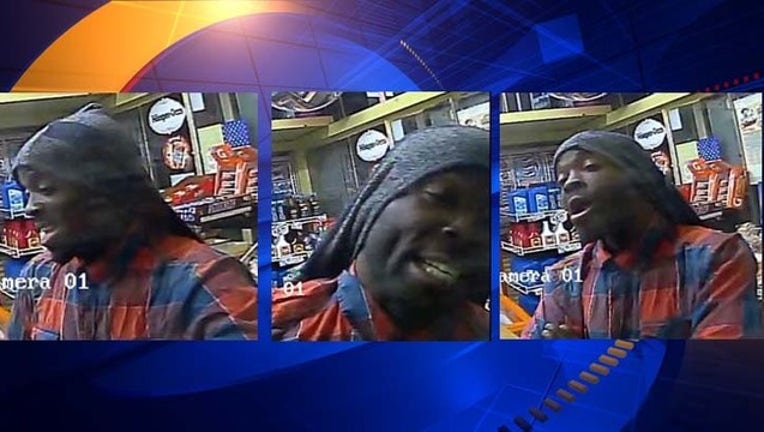 article
OAKLAND, Calif. (KTVU and wires) – Oakland police were asking for the public's help in identifying a man suspected of robbing a woman two months ago
 At 10:45 p.m. on May 7, police responded to the 3600 block of International Boulevard for a report of a robbery, police said.
The suspect approached a woman as she walked down the street and told her he had a firearm.
The suspect directed the woman to a nearby ATM machine and ordered her to withdraw an undisclosed amount of money. Once the victim obtained the money, the suspect took the money and fled on foot, police said.
During the course of the robbery, the victim said she did not see a gun.
Police have released surveillance photos of the suspect, who is described as a black man with a dark complexion who is between 20 to 25 years old, 5 feet 5 inches tall and weighs 150 pounds. The suspect was wearing a red and blue-checkered shirt and was possibly armed with a gun.
Oakland police and Crime Stoppers of Oakland are offering a reward of up to $2,500 for information leading to an arrest in the case.
 Anyone with information is asked to contact the Oakland Police Department's robbery unit at (510) 238-3362 or Crime Stoppers of Oakland at (510) 777-8572.