Oakland police search for brazen robbery suspects caught on tape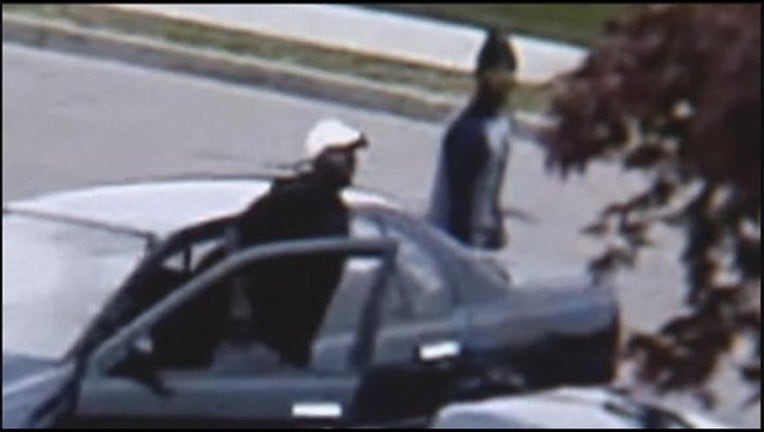 article
OAKLAND, Calif. (KTVU) – Oakland police were searching Wednesday for a pair of brazen thieves who robbed an elderly woman and then dragged her for several feet with their car as they sped away, authorities said.
The incident – which took place in the city's Upper Dimond District on Saturday night -- was recorded by a neighbor's surveillance camera.
The images are stunning as it shows the 82-year-old woman trying to put something in her trunk when two men get out of a nearby car and grab her purse.
The woman then follows them back to the car, leans in the window and struggles with them in an attempt to reclaim her purse.
The driver begins speeding off, taking the woman with them for a few feet before she falls to the ground.
She only suffered bumps and bruises in the incident. The suspects remained at large.