Oakland settles Ghost Ship fire lawsuit for $32.7M
article
OAKLAND, Calif. - The City of Oakland on Thursday announced a $32.7 million settlement for the families of 32 of the 36 victims killed in the Ghost Ship Warehouse fire back in 2016. 
Oakland City Council authorized the lawsuit settlement, according to the city attorney's office.
The families of the victims who died will be allocated $23.5 million of the settlement, while $9.2 million will go to plaintiff Sam Maxwell who survived. He is said to have lifelong injuries and faces major medical expenses from the fire. 
"This was a horrific tragedy that deeply impacted every corner of our community. Mayor Schaaf, the City Council, City Attorney and City Administrator express their deepest sympathies to Mr. Maxwell and the families, whose losses are unimaginable," a statement from the city attorney's office read. 
Per the settlement, the city maintains it is not responsible for the loss of life in the fire. 
 "The City decided to settle this case because of the cost-benefitanalysis . The City's total insurance coverage is $22 million," the city attorney's office said. 
Though the settlement is one of the largest in city history, Paul Matiasic, an attorney for five of the families, called it "insignificant."
Mary Alexander, a lead attorney representing the victims' families, told KTVU that the settlement in the civil case brings "some sense of justice. Some sense of accountability," but that "They could never be compensated for the loss of their loved one." 
Family members of the victims have said the city knew of the hazardous conditions inside the warehouse before the fire.  
Alexander backs that assertion and said there were hundreds of contacts from Oakland Police Department and Oakland Fire Department with the Ghost Ship Warehouse prior to the fire. 
"The fire department wasn't a block away. They knew what was going on in their neighborhood and they turned a blind eye," she said.
Alexander added city officials didn't protect the public and that their negligence led to tragedy. Others said the building should have been red-tagged.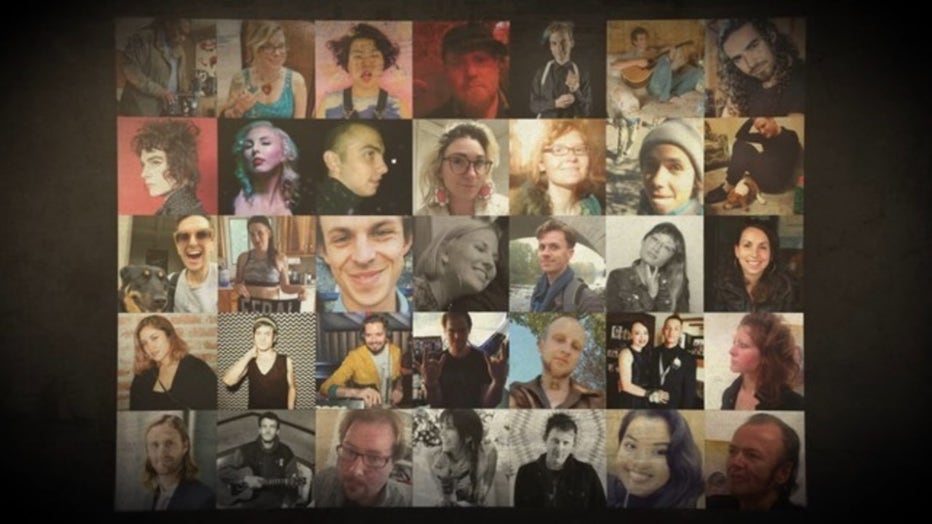 Not all of the victims' families chose to sue in this case. In addition, there are as many as 12 personal injury claims from the fire that have not been settled.
"The case is not over," Alexander said. "The city did not settle with the people who lived there who had to flee for their lives through the flames and the smoke and lost everything, lost their homes."
Alexander said that case is still pending and they have a trial against the city in February. 
Derick Almena, the warehouse's master tenant, is scheduled to be re-tried in October 2020 after a judge declared a mistrial in his involuntary manslaughter case last fall. Another warehouse tenant, Max Harris, was aquitted in the criminal case. 
The building's owner, Chor Ng, was never charged with a crime as the statute of limitations had expired. 
The Associated Press contributed to this report.