Oakland teachers to protest planned budget cuts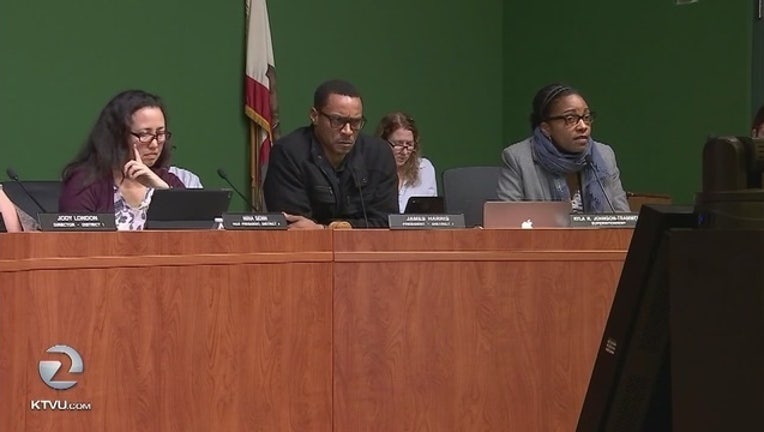 article
OAKLAND, Calif. (KTVU) - Oakland public schools teachers say they will protest before and after school on Thursday to protest proposed budget cuts. 
Last week there were angry crowds that protested Oakland Unified School District's proposal to cut $15.1 million in the wake of the discovery that the district had overspent over the last several years; much of that money was spent on high-priced consultants under former Supt. Antwan Wilson, who left in February for Washington, D.C.
A school board vote on what to cut and what to keep takes place Dec. 13.
Oakland Education Association (OEA) said educators will express their views on Thursday by distributing leaflets and holding signs outside before and after school and also by wearing "No cuts to kids" stickers. 
OEA has called for cuts from the top and says the deficit is due to spending on administrative salaries and contracts, despite $100 million in general fund growth over the last four years. 
Oakland Education Association President Trish Gorham told the board at a special Nov. 27 meeting: "We are here again today with a demand, not a plea, that you do the right thing in not making these cuts." She urged all affected by the budget reductions to continue fighting. She emphasized that the teachers union opposes cuts to any school or layoffs anywhere in the district of non-administrators, such as office workers and custodians, known as "classified staff."  Gorham added, "We will stop these cuts, including cuts to our brothers and sisters in classified, and OEA will stand with them against any cuts to their positions."