Oakland teachers union postpones vote on tentative strike deal to Sunday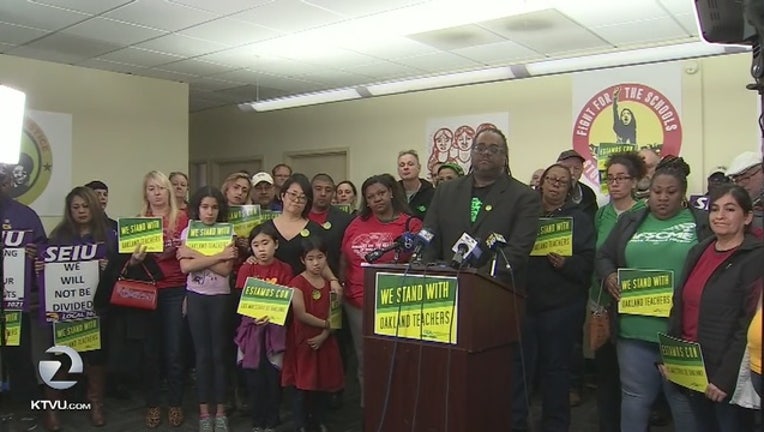 OAKLAND, Calif. (KTVU) - The Oakland Education Association has postponed a vote on the tentative labor deal reached Friday night after a week-long teachers strike.
The vote was supposed to take place Saturday, but due to logistical reasons, it will now take place Sunday at an undisclosed location.
The 3,000 teachers on strike are expected to ratify the tentative agreement, which was reached Friday, between the union and the Oakland Unified School District.
The strike lasted seven days. The proposed deal calls for an 11-percent raise over three years, and an immediate one-time three-percent bonus.
The district also promises to reduce class sizes and to put a hold on school closures, for 5 months.
If teachers approve this contract, they will return to class on Monday.