Oakland teen sentenced to 50 years to life for murdering teen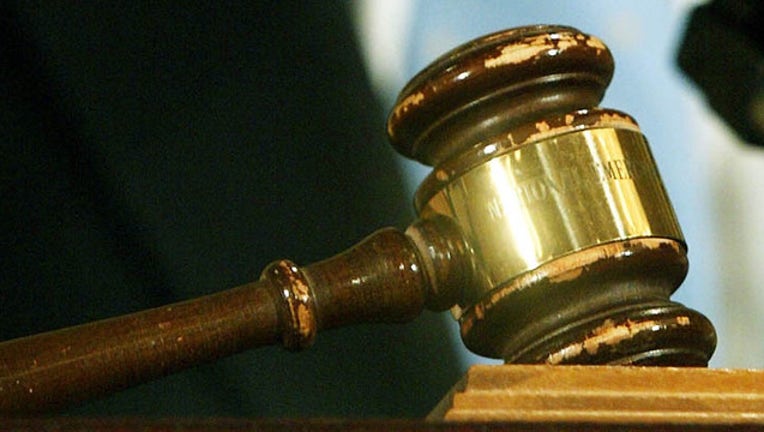 article
OAKLAND (BCN) -- An Oakland teen was sentenced Friday to 50 years to life in state prison for killing another teen in a drive-by shooting in East Oakland in June 2013.
Damonte Starks, 19, was convicted on Jan. 8 of first-degree murder, causing a death by discharging a gun and shooting from a motor vehicle for the death of William Ward, 19, in the 8300 block of Hillside Street, near Ward's home, at about 3:15 p.m. on June 27, 2013.
Starks was sentenced by Alameda County Superior Court Judge Gloria Rhynes, who presided over his trial.
Prosecutor Robert Graff told jurors in his closing argument in the case in January that all of the testimony and physical evidence in the case indicated that Starks is the person who killed Ward, who was struck by three bullets, one each in the neck, shoulder and buttocks.
Graff said a woman who lives in the neighborhood where the incident occurred identified Starks as the shooter and another witness told police that Starks called him shortly after the shooting to brag that he had killed Ward.
A third witness who was in custody with Starks secretly recorded Starks saying multiple times that he killed Ward, Graff said.
The prosecutor said the reason that Starks killed Ward isn't completely clear but the shooting apparently stemmed from an ongoing dispute between the two teens.
Defense attorney Darryl Stallworth told jurors that the evidence in the case was questionable.
Stallworth said the woman who identified Starks as the shooter is unreliable because she was 65 feet away from the shooting scene and also suffers from blackouts.
Stallworth also said the witness who told police that Starks had bragged about killing Ward isn't believable because he's been convicted of armed robbery six times and was biased against Starks because he was a friend of Ward's.
In addition, Stallworth said he believes that Ward was armed with a gun when he was shot and whoever shot him acted in self-defense because Ward opened fire first.
But Graff insisted that Starks "intended the kill" and "the facts support first-degree murder."
Graff said the woman who identified Starks as the shooter is credible because "she had no incentive to help" Ward by testifying against Starks.