Oakland Zoo elephant, Lisa, dies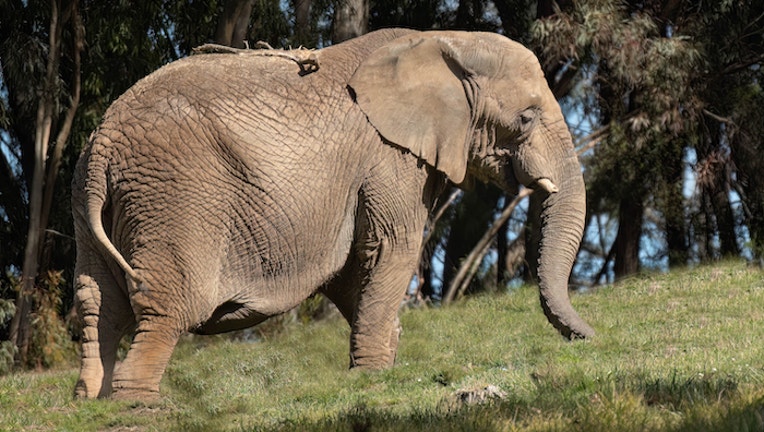 article
The Oakland Zoo said it euthanized its 46-year-old African elephant named Lisa on Sunday due to her deteriorating health.
The elephant had suffered from years of chronic and degenerative health issues, leading her care team and zoo veterinarians to decide it was time to "humanely" euthanize her, the zoo said.
SEE ALSO: Oakland Zoo's pied crow recovered with help of resident: video
Lisa was one of only 16 female African Elephants 46 years and older in Association of Zoos and Aquariums (AZA) accredited zoos.
The elephant was afflicted by eye ulcers, arthritis, foot and nail lesions, and more recently, ventral edema, which involved fluid retention leading to vaginal ulcers.
She had begun receiving stem cell therapy in November to help with her arthritis. 
"We are heartbroken. Over the years long course of care and treatments to provide her a good quality of life through multimodal pain control, her disease progressed to a point where we didn't want her last day to be her worst day, and it was time to do the most humane thing and to let her go," said Dr. Alex Herman, the zoo's vice president of veterinary services. "This was the best thing for Lisa, but the most painful and heart-wrenching for all her Zoo family and the Bay Area community that has loved her for decades."
The zoo acquired Lisa for its herd in 1979.