Off-duty FDNY firefighter killed in apparent road rage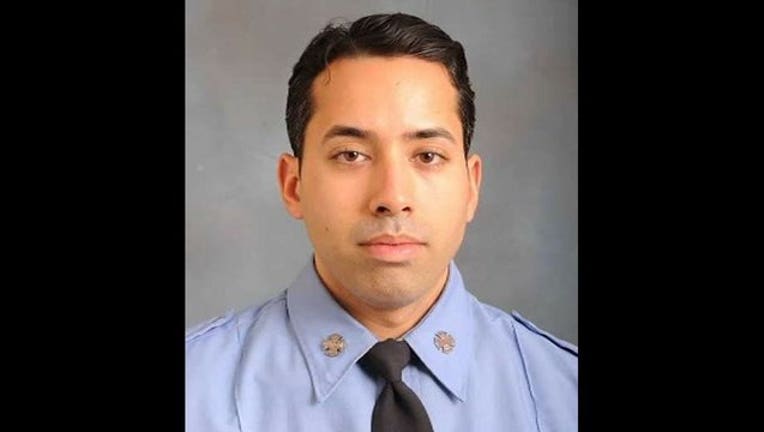 article
NEW YORK (KTVU, AP) - A 29-year-old man is in custody in connection with an apparent road rage killing of an off-duty New York City firefighter over the weekend on a Brooklyn highway. 
Police said 33-year-old Faizal Coto was found unconscious next to his damaged 2008 Ford Mustang with head and face trauma around 4:45 a.m. Sunday morning.
Investigators said Coto and another driver collided as they merged on the roadway, and pulled over to the side. The other driver fled shortly after the collision, according to authorities.
Coto was rushed to a hospital, where he was pronounced dead.
Police had said they're looking for a gray or silver Infiniti G35, with driver's side damage and New York plate JEA 2402.
Local news outlets said Joseph Desmond was arrested late Monday night at a motel in South Amboy, New Jersey.
On Twitter, the Uniformed Firefighters Association announced the passing of Coto, who was a member of FDNY's Coney Island Engine Company 245.
He was with the fire department for three years.
Coto was also an aspiring rapper and hip hop artist, who performed under the name FAIYA.
Just last week he took to social media to announce his return to the music scene. Along with a photo, he wrote, "Keep your ears peeled," and he asked his Facebook friends to spread the word.
"Slowly making a return to my music," he wrote. "I have a ton of ground to make up. Your support as always is appreciated."
This story was reported from Oakland, Calif.