Ohio quadruplets alike in more ways than 1: All Yale-bound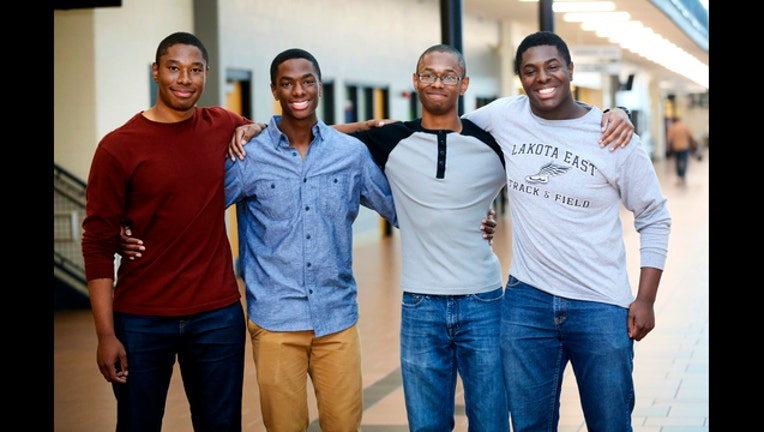 article
CINCINNATI (AP) - Quadruplets from a Cincinnati suburb are more in sync than their looks. They've chosen to attend Yale University together over other top schools in the country, including Harvard and Stanford.
The Liberty Township brothers say they had great visits to Yale and were offered hefty financial aid packages.
Nick, Nigel, Zachary and Aaron Wade revealed their choice via video chat on Monday morning's NBC "Today" Show, removing their jackets together to show Yale T-shirts.
After they got their acceptances from multiple schools, Aaron was leaning toward Stanford while his brothers favored Yale. But he said he was happy with Yale after visiting.
Their mother, Kim Wade, is a Lakota Schools junior high school principal. Their father, Darrin Wade, works at General Electric Co.