Olympic swimmer and former Cal star Missy Franklin turns pro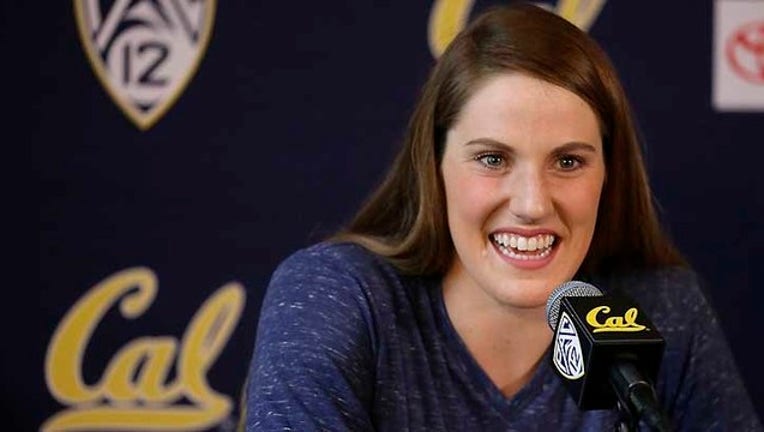 article
The four-time Olympic gold medalist went out with a bang, winning three individual events and helping her California team win the NCAA championship last weekend.
Now, Franklin can start competing for money and endorsement deals, and she's signed with a sports agent connected to Hollywood.
Franklin told The Associated Press in a phone interview that she's chosen Mark Ervin of WME-IMG to represent her. She will be the first swimmer in his client stable that includes Olympic champion skier Lindsey Vonn. Ervin used to work with Olympic snowboarder Shaun White.
"I am so confident in my choice," she said. "I felt this incredible connection with him. I feel like 100 percent we stand for the same things."
The swimmer, who turns 20 in May, had help in making the decision. Her parents vetted a slew of potential representatives and narrowed down the field, allowing Franklin to enjoy her second — and last — year as a collegiate athlete.
"There's no one that knows me better than my parents," said Franklin, an only child.
WME-IMG is based in Beverly Hills, California, and some of its other athletes include tennis player Maria Sharapova and NFL quarterback Colin Kaepernick. Besides sports, the mega-agency has ties to entertainment, fashion and event management.
"This is a new chapter of my life," Franklin told the AP. "The most important thing about this transition is I'm going to be able to reach more people. I can create a platform where I can inspire, reach out and help and encourage. Being a pro athlete gives me a lot of opportunities."
After winning four golds at the 2012 London Olympics, Franklin left millions of dollars on the table and announced she would swim for two years at Cal. She closed out her career by winning NCAA titles in the 200-yard individual medley, 200 backstroke and 200 freestyle last weekend in North Carolina. She swam on the winning 800 free relay and the second-place 400 free relay while helping the Cal Golden Bears win the NCAA championship.
"I felt it was just written in the stars with the way everything happened," she said by phone from New York. "It meant so much to me and I think everyone knows that. It was the perfect way to end it."
Franklin isn't giving up on college yet. She'll finish out the school year and hopes to continue taking a few classes while she intensifies training for this summer's world championships in Russia and next year's Olympics.
"I love learning. If I just had swimming I might go insane," she said, laughing. "Going into these next 13-14 months, swimming needs to be pretty high on my priority list."
Franklin has yet to decide where she will base her training leading up to the Rio Games. Once she returns to the Berkeley campus in a week, she'll sit down with college coach Teri McKeever and make a plan. Among her options are training with her former college teammates under McKeever or returning to longtime coach Todd Schmitz in Colorado, where Franklin is from.
Franklin's goal is to keep swimming for "a long, long time," calling the sport her passion that she wants to share with the world.
Even though she can start cashing in on her fame and achievements, little has changed for the upbeat teenager.
"What's still special about it is I get to still stay me," Franklin said. "Just because this one chapter is ending, I'm still going to be dancing every time I get behind the blocks to race. I'm going to stay true to myself."