Omar Golamrabbi: Murder charges dropped against San Jose teen accused in parents' slaying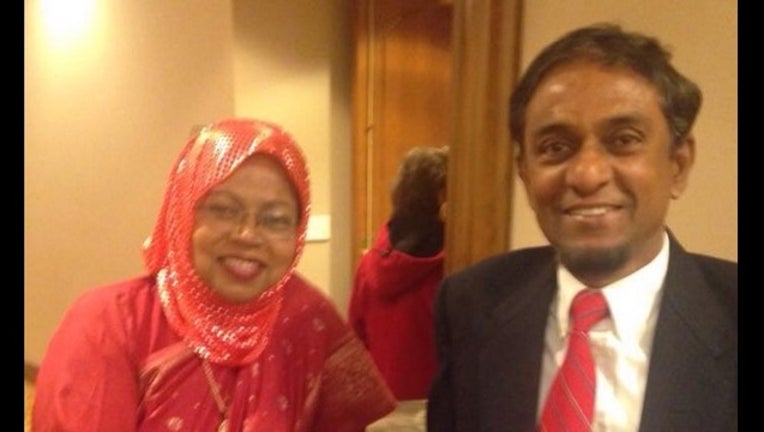 article
SAN JOSE (KTVU) -- Santa Clara prosecutors on Friday dropped murder charges against a 17-year-old teen who had been accused in the slaying of his parents.
The decision means Omar Golamrabbi, 17, is expected to leave the Santa Clara Jail where he had been held since the April slayings off his parents, Shamima Rabbi, 57, and her husband, Golam Rabbi. Prosecutors had decided to charge him as an adult before they reversed coursed and dropped the charges.
In a written statement,  the Santa Clara public defender's office said it was pleased the charges were dismissed.
"We are grateful and excited that the Santa Clara County District Attorney's Office has dismissed the murder charges against Omar," the public defender's office said in a written statement. "We are thankful to Deputy District Attorney Matt Braker for examining the evidence in this case with an open mind and for exercising his discretion to dismiss.
Omar's brother, Hasib Golamrabbi, 22, remained in jail in connection with the deaths of his parents.
The couple were found on April 23 in their home in the Evergreen neighborhood, located in the 3000 block of Lucas Court in San Jose. Prosecutors have said Golam was shot more than a dozen times while his wife was shot once in the head, according to Assistant District Attorney Matt Braker. 
The Rabbis had relocated to the San Jose from Bangladesh over 30 years ago. The couple's slaying sent shockwaves through the upscale neighborhood and generated national headlines. 
"It's very, very hard to believe something like this could happen," said Evergreen neighborhood resident Aswath Ayengar. "It's a really peaceful area."
RELATED STORIES