Owners of Los Gatos nudist camp charged with stealing water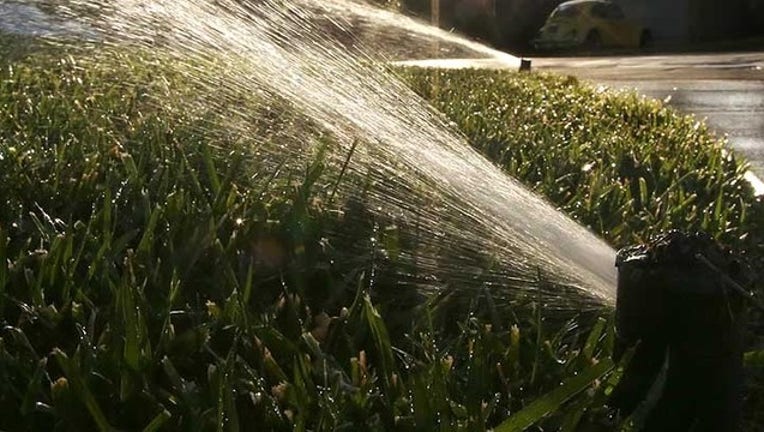 article
LOS GATOS, Calif. (KTVU and wires) -- The owners of a nudist resort in Los Gatos have been charged with conspiracy for diverting water from a creek to their business, which has been affected by the current drought, the Santa Clara County District Attorney's Office announced Friday.
Glyn Stout, 77, and his wife, Lori Kay Stout, 53, allegedly diverted water from a section of Hendry's Creek, a property managed by the MidPeninsula Regional Open Space District, to Lupin Lodge, Deputy District Attorney Denise Raabe said.
Also charged are two of their resident-employees, 49-year-old John Berryessa and 38-year-old Michael Buckland, Raabe said.
Last July, the defendants asked the open space district if they could install temporary pipes from the creek to their lodge, but the district rejected the request, she said.
The district had warned the owners to stop diverting the water, but they allegedly defied the orders and trespassed on the creek, according to Raabe.
Between July 28, 2014 to Nov. 1, 2014, the lodge's employees allegedly stepped onto the district-managed creek, at times arriving in cars, Raabe said.
Wildlife cameras owned by the district shows an old fire trail was cleared, resulting in environmental damage, and water lines were installed at the creek and other springs that all ran to the lodge, according to Raabe.
The cameras also took photos of the people trespassing the property and carrying plastic tubing, she said.
All four defendants are also facing misdemeanors of trespassing, substantially diverting water, operating and/or leaving a motorized vehicle on MROSD property, trespassing by driving a vehicle on a closed property and performing maintenance or clearance on MROSD property, Raabe said.
The Stouts are scheduled to be arraigned on July 13 and Buckland is set for arraignment on July 14.
Raabe did not have information on a court hearing for Berryessa.
They all face a maximum sentence of three years in jail if convicted, she said.
Lupin Lodge is a 110-acre clothing-optional resort in the Santa Cruz Mountains that was founded in 1936, according to the business's website.
The creek is a 117-acre property in the hills of Los Gatos that is ecologically significant because of its diverse habitat, open space district spokeswoman Amanda Kim said.
It is close to regional watersheds including the Los Gatos Creek Watershed, Lexington Reservoir and Guadalupe River Watershed, Kim said.
The creek has suffered historical damage through the years from manmade structures, crossings, runoff from roads and other sources, she said.
It is one of 14 locations the district is currently restoring to help water flow more naturally, according to Kim.