Pacifica's iconic Taco Bell transformed into beachside cantina with new menu, alcohol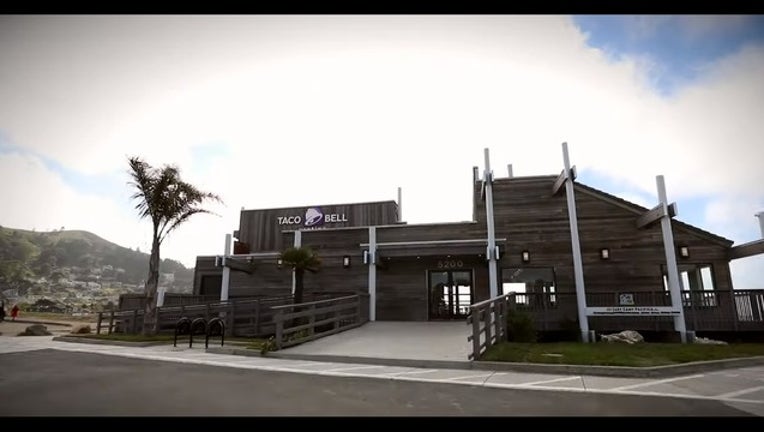 PACIFICA, Calif. (KTVU) - The location, which has been around since the 80s, reopens on Saturday after it was revamped inside and out. Some finishings include an indoor and outdoor fireplace and a walk-up window for surfers and beachgoers to place an order. 
 A spokesperson for Taco Bell told SFGate it will be the first of its cantina restaurants to have recycling and compost bins to keep the beaches clean.
The new cantina opens Saturday with a special event from 12 p.m. to 3 p.m. 
The first 50 guests get Taco Bell themed beach towels and the first 150 guests will also get free crunchy tacos.