Palo Alto adopts new drought regulations to reduce water use by 24 percent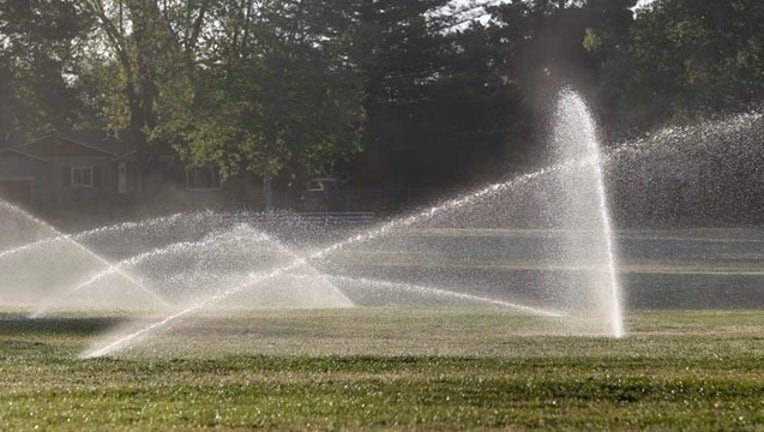 article
PALO ALTO, Calif. -- The Palo Alto City Council approved new water use restrictions this week in an effort to meet a new water use reduction target set by the State. 
Palo Alto is now tasked with reducing Citywide water consumption by 24 percent compared to 2013 levels. City officials acknowledge that outdoor water use must be reduced dramatically in order to meet this goal. The most notable action affecting residents and businesses is a limitation on landscape irrigation to no more than two days per week.
Customers are allowed an irrigation schedule based on their property address:
· Odd numbered addresses or no address may only irrigate on Mondays and Thursdays;
· Even numbered addresses may only irrigate on Tuesdays and Fridays.
Customers with sites that have turf grass that is considered to provide public benefit may apply for an Alternative Irrigation Plan (AIP). This includes parks, schools, recreational playing fields, and public and private golf courses. 
The reasoning for this is that these spaces provide highly valued community or economic benefit and should be maintained to ensure safe recreation for users. The City will work to preserve high value playing fields, but will reduce irrigation or cease irrigating in certain areas of City parks. Some irrigation may be supplemented with increased use of non-potable water.
It is important to note that the adopted water use restrictions are geared toward potable water and exempt recycled water, such as from Palo Alto's Regional Water Quality Control Plant, or other non-potable sources like rainwater and graywater. The restrictions are also focused on irrigation of ornamental landscapes and turf and do not apply to edible gardens, or when hand watering.
Additional drought regulations adopted by the State prohibit the use of potable water for landscape irrigation during and within 48 hours after measurable rainfall. Potable water may not be used for washing driveways and sidewalks, except where necessary to address an immediate health and safety need, or to comply with a term or condition in a permit issued by a state or federal agency.
In Palo Alto, irrigation is prohibited between the hours of 10 am and 6 pm, to reduce water losses through evaporation. Use of potable water for construction purposes is prohibited if non-potable water is available. The City will enforce other common sense water use restrictions, such as violations for leaks, flooding or runoff, broken or defective plumbing and irrigation systems.
Palo Alto must achieve an overall water use reduction of 24 percent between June 1, 2015 through February 28, 2016, or potentially face hefty fines of up to $10,000 per day. The City is required to report monthly water usage and drought enforcement activities to the State Water Resources Control Board.
The City is here to help! All customers can take advantage of free water efficiency services and rebates to assist with conservation efforts. Visit cityofpaloalto.org/water for the most up-to-date information on drought conditions, details on water use restrictions and available efficiency resources.
About the City of Palo Alto Utilities (CPAU): The City of Palo Alto is the only municipality in California operating a full suite of utility services, including water, wastewater, natural gas, electric and fiber optics. For more information, visit www.cityofpaloalto.org/utilities