Palo Alto Police release image from 7-Eleven store robbery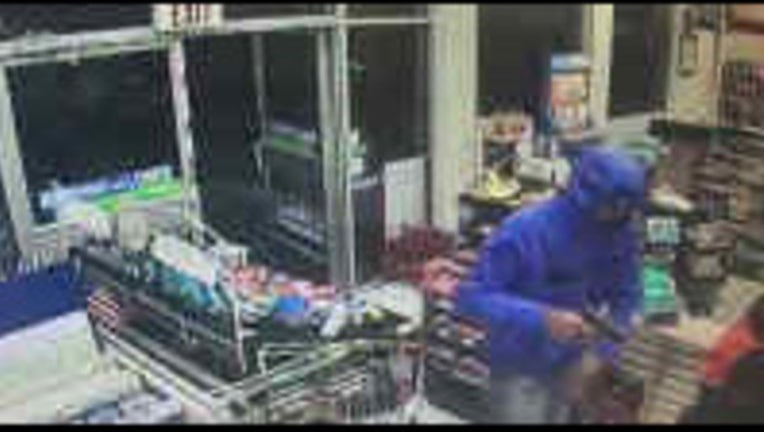 article
PALO ALTO, Calif. (BCN) - Police are looking for an armed robber who stole cash from a 7-Eleven store in Palo Alto early Friday morning.
Officers responded to a report of a robbery from a clerk at the store located at 708 Colorado Ave. around 2:10 a.m., police said.
Responding officers were unable to find the suspect, according to police.
An investigation showed that the suspect went inside the store and aimed a handgun at a clerk, who he forced to open the cash register, police said.
The victim followed the suspect's orders and the armed man took the money before he ran east on Colorado Avenue, according to police.
There were no other employees or customers inside the store during the robbery, police said.
The suspect is described as a man standing about 6 feet 2 inches tall with a medium build.
He wore a bright blue sweatshirt that had a large black Nike logo on the front and hood tied down covering most of his face. He also wore blue jeans and white high-top shoes, police said.
He had a dark-colored, compact semi-automatic gun, according to police.
 Anyone with information on the robbery is asked to call police dispatch at (650) 329-2413. Those who wish to remain anonymous may send an email to paloalto@tipnow.org or send a text message or voice mail to (650)
383-8984.