Parents of American woman held by IS notified of her death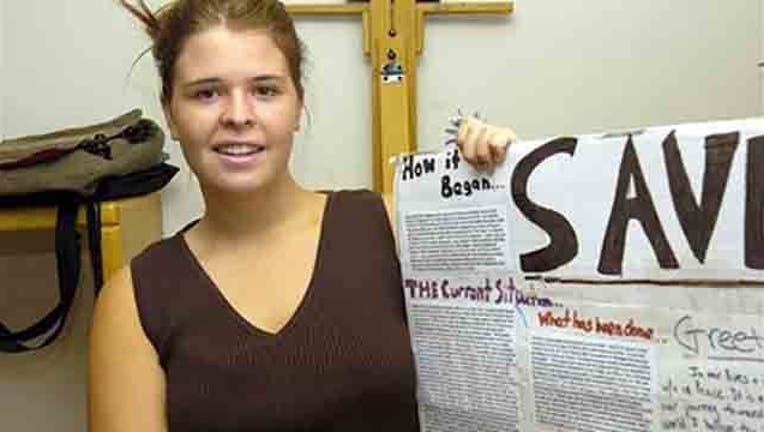 article
WASHINGTON (AP) — Kayla Mueller, a 26-year-old American woman held by Islamic State militants, has been confirmed dead, her parents and the Obama administration said Tuesday.
The White House said that Mueller's family received a private message from her captors over the weekend. The information in the message was authenticated by the U.S. intelligence community.
"We are heartbroken to share that we've received confirmation that Kayla Jean Mueller, has lost her life," Carl and Marsha Mueller said in a statement. "Kayla was a compassionate and devoted humanitarian. She dedicated the whole of her young life to helping those in need of freedom, justice, and peace."
President Barack Obama said that Mueller, who has worked with Syrian refugees, "epitomized all that is good in our world."
"No matter how long it takes, the United States will find and bring to justice the terrorists who are responsible for Kayla's captivity and death," the president said.
The Islamic State group had said last Friday that Mueller died in a Jordanian airstrike.
Mueller was the only known remaining U.S. hostage held by the Islamic State group. She was taken into captivity in August 2013 while leaving a hospital in Syria.