Patriots' Julian Edelman helps to prevent potential school shooting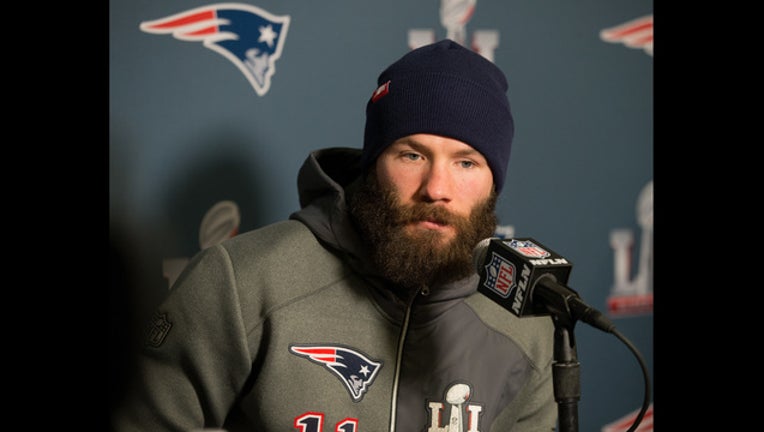 article
OAKLAND, Calif. (KTVU) - New England Patriots receiver Julian Edelman is active on his personal Instagram account that has 1.7 million followers. And his response to a tip from a follower may have prevented another tragedy. 
The New York Times first reported that the three-time Super Bowl champion was in Texas visiting former teammate Danny Amendola in late March when he received a direct message on his Instagram account: "Dude, there is a kid in your comment section says he s going to shoot up a school, i think you should alert the authority."
Edelman quickly notified his assistant, Shannen Moen, who was in Boston. After searching through hundreds of comments, she found the alarming message: "I'm going to shoot my school up watch the news."
A 911 call brought an officer to Moen's house, who looked at a screen shot of the message, which led to detectives showing up to gather information. The detectives were able to trace the IP address to Port Huron, Mich.
Detectives in Michigan were alerted and quickly went to the house. There they found a 14-year-old boy who, they said, admitted to posting the threat. Two rifles were found that belonged to his mother, according to Capt. Joseph Platzer of the Port Huron Police Department, per the New York Times.
The boy's threat was directed at the middle school he attends, said Platzer. The boy was taken to a juvenile-detention center. He is currently in custody and was charged with making a false report of a threat of terrorism, which carries a jail sentence of up to four years.
Platzer added that his department takes threats of shooting up a school or building very seriously. And back in Boston, Moen was happy to hear the crisis was prevented and added that Edelman "was in shock" when she gave him the update.
"Thankfully, this kid said something," said Edelman, who is a Bay Area native. "We're going to send him something, a care package, just for his work. He's the real hero."