Pedestrian struck, killed by SMART train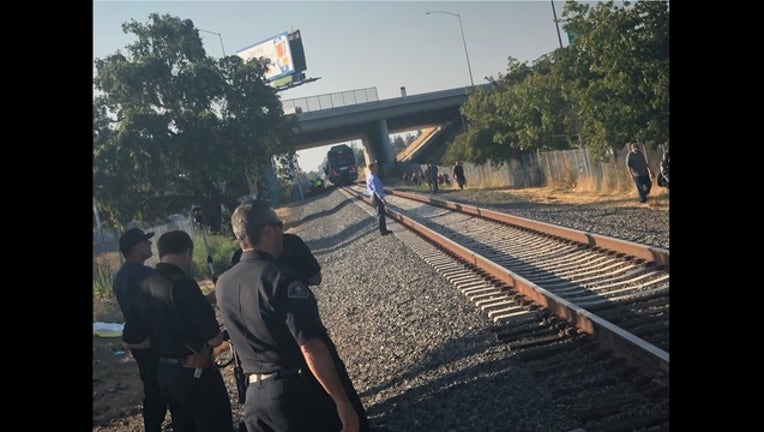 ROHNERT PARK, Calif. (KTVU) - Authorities in Rohnert Park responded Thursday to multiple calls of a person walking in front of a SMART train at the Golf Course Dr. crossing.
A 29-year-old male was found away from the tracks near a fence, officials said. He was pronounced dead at the scene. Friday authorities identified the man as Jay De Frates of Round Rock, Texas. 
The collision was first reported just before 5:00 p.m. and train service between the Sonoma County Airport and Santa Rosa Downtown stations was suspended until around 7:00 p.m.
One witness told authorities they saw De Frates walking on the sidewalk with his head down looking at something in his hands and described what appeared to be headphones on De Frates' ears. The witness said the train sounded its horn and added that it did not appear De Frates tried to stop walking. 
The train engineer said he briefly saw De Frates walking towards the track before the impact, officials said. The engineer engaged the emergency braking system and the train stopped about 300 feet from the collision.
None of the 84 passengers were injured.
Traffic investigators and SMART officials determined all warning systems were activated and functional at the Golf Course Dr. crossing when the collision happened. The speed of the train was not released. 
The incident is being investigated by the Rohnert Park Department of Public Safety Investigations Bureau, the Sonoma County Sheriff's Department and SMART.