Pet of the Week -- Precious the cat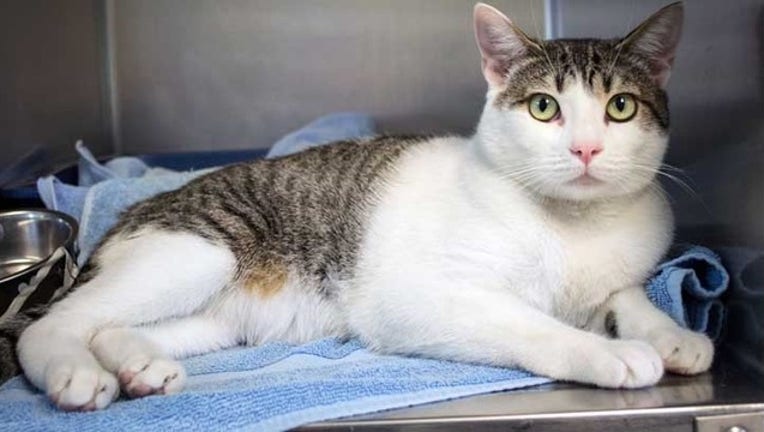 article
This is Precious.
He's a boy who's not afraid to embrace his tender side.
In fact, this 1-year-old Tabby cat is so gentle, he spends a lot of time in the humane society's cat lounge teaching incoming kittens the ropes.
Precious demonstrates to younger cats how to pounce on a mouse toy, how to "catch" that pesky laser dot once and for all, and he also teaches them that fingers and toes are not chew toys.
Precious loves his mentoring job at the Humane Society of the North Bay, but he is hoping to retire soon so that he can find his forever family
Precious is neutered, up-to-date on shots, and he is good with kids and adults of all ages.
North Bay Humane Society is located at:
 1121 Sonoma Blvd, Vallejo
 New Hours: Tuesday–Sunday, 11:00 a.m.–5:00 p.m.