PG&E seeks bankruptcy protection; Newsom urges utility to 'honor promises'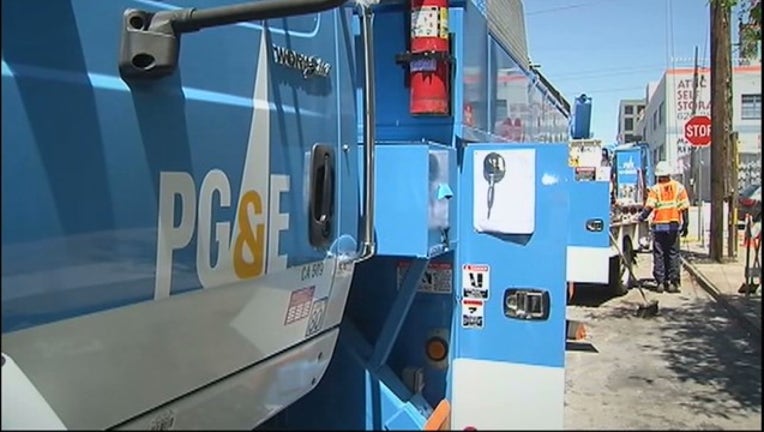 article
SAN FRANCISCO (AP/KTVU) - Facing potentially colossal liabilities over deadly California wildfires, PG&E will file for bankruptcy protection.
The announcement Monday follows the resignation of the power company's chief executive a day earlier.
PG&E said Monday that it's given the required 15-day advance notice that it plans to file for Ch. 11 bankruptcy protection. Still, the utility vowed to provide "safe natural gas and electric service to customers." 
The company has already been blamed by state fire investigators for wildfires that broke out in October 2017.
The company says will be able to gain access to capital and resources it needs to continue providing service to customers as it restructures.
Late Sunday, PG&E Corp. said that CEO Geisha Williams resigned, and that John Simon will serve as interim chief executive.
"We believe a court-supervised process under Chapter 11 will best enable PG&E to resolve its potential liabilities in an orderly, fair and expeditious fashion," Simon said in a statement. "We expect this process also will enable PG&E to access the capital and resources we need to continue providing our customers with safe service and investing in our systems and infrastructure."
Gov. Gavin Newsom issued a statement in the wake of all the troubles: "While PG&E announced its intent to file bankruptcy today, the company should continue to honor promises made to energy suppliers and to our community… I will be working with the Legislature and all stakeholders on a solution that ensures consumers have access to safe, affordable and reliable service, fire victims are treated fairly, and California can continue to make progress toward our climate goals."
San Francisco Mayor London Breed also issued a statement on Monday, assuring the people of San Francisco that "PG&E's bankruptcy declaration will not impact their power service. People will still have complete access to power in their homes, their businesses, and throughout our city."
She said San Francisco's public power program CleanPowerSF will continue to operate.