PG&E executive is getting a major salary increase, records show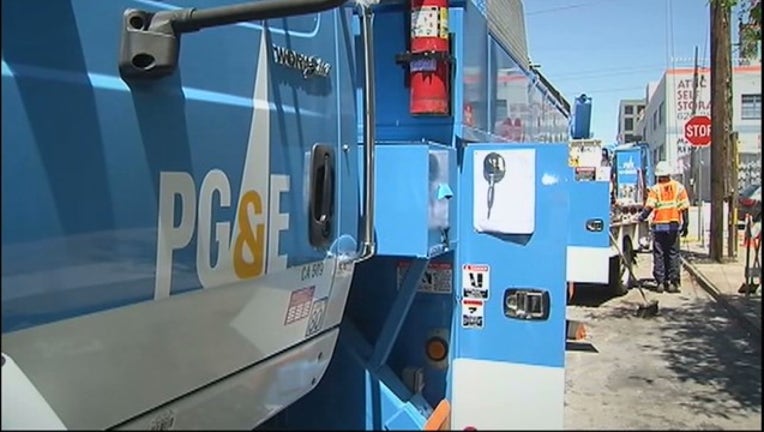 article
OAKLAND, Calif. (KTVU) - A Pacific Gas and Electric executive is getting a $75,000 raise, despite the utility's plan to file for Chapter 11 bankruptcy, 2 Investigates found.
A Friday, January 25 filing with the U.S. Securities and Exchange Commission shows the PG&E Board of Directors approved a revision to the compensation of Jesus Soto, Jr., Senior Vice President of Gas Operations. His annual bases salary will increase from $500,000 to $575,000.
Read the ORIGINAL DOCUMENT 
Soto is responsible for overseeing and executing the day-to-day operations of the natural gas system, according to his biography on the PG&E corporation website. It says he also led the organization to develop state-of-the-art technologies to detect gas leaks and make pipelines safe and reliable.
PG&E responded to questions about his salary increase Monday and said that all costs are funded by shareholders including base pay and incentive pay.
"Historically we have not requested customers to pay for any incentive compensation for any officers," the statement said. "Beginning in 2019, shareholders are also funding officers' bas pay compensation.
As Senior Vice President, Gas Operations, Mr. Soto has an increasingly important role overseeing safety, compliance and risk for gas operations, as well as cybersecurity, physical security and supply chain for the entire company." 
PG&E did not comment further on how the salary related to the planned bankruptcy. Additionally, questions for Soto were directed back to PG&E's original statement.
Other U.S. SEC records show on January 4, 2019 the PG&E board elected Michael Lewis to Senior Vice President of Electric Operations to replace Patrick Hogan, who retired. Lewis is getting a $450,000 annual salary and a one-time promotional cash award of $125,000.
Records also show on September 1, 2018 Steven Malnight was promoted to the role of Senior Vice President of Energy Supply and Policy increasing his annual base by more than $90,000 from $434,600 to $525,000 and a grant for stocks worth $300,000.
PG&E has been at the center of 17 of 18 fires during the October 2017 Fire Siege, however, the utility was not blamed for the large Tubbs Fire that killed 22 people, injured dozens more and swept through the city of Santa Rosa. A cause for the Camp Fire in 2018 is still being investigated.
The California Public Utilities Commission is holding an emergency meeting Monday to consider whether or not PG&E should be exempt from laws regarding financial transactions ahead of the utility filing for bankruptcy. A protest by the "No PG&E Bailout Coalition" is also planned.