PG&E suspends dividends amid worries over fire liability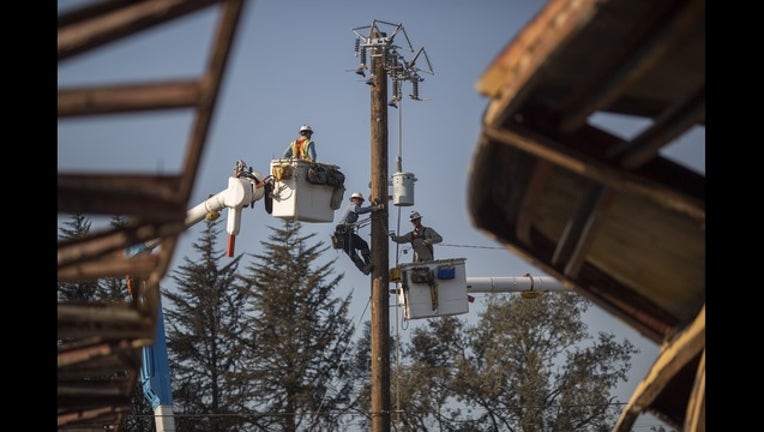 article
SAN FRANCISCO (AP) - Pacific Gas & Electric Co. is suspending dividend payments to shareholders out of concern for any finding of financial liability in Northern California's devastating wildfires, the California utility said Wednesday.
In a statement, board chairman Richard C. Kelly said utility officials decided temporarily halting the payments "is prudent with respect to cash conservation" for the state's largest utility. 
PG&E's stock plunged 9 percent in extended trading after the announcement. The company now has lost one-third of its market value -- a drop of $11 billion -- since the wildfires broke out in October, killing 44 people and causing a state-estimated $9 billion in property damage. California officials say the wine-country fires destroyed more houses than any disaster in the state since San Francisco's 1906 earthquake.
Fire investigators say one possibility they are examining is whether power lines or other electrical equipment sparked the fires. Some witnesses say they saw sparks flying from wind-whipped power lines as the fires broke out during gales of fierce, dry winds. 
In California, utilities can be held financially responsible for damage if their equipment caused the problem, even if the utility was following all safety rules.
The utility paid $921 million in dividends last year and had paid out $754 million through the first nine months of this year, regulatory filings show.